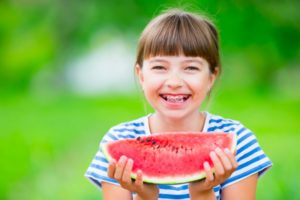 On the last day of school, your kids are elated and bursting to begin the summer fun. Although homework and classes are done for a few months, their orthodontist recommends starting a new assignment: straightening their smile. This may seem like a huge undertaking, but did you know that summer is the perfect time to begin orthodontic treatment? In this post, you'll learn reasons why you should seriously think about getting braces or Invisalign for your child before the next school year.
More Flexible Schedule
During the school year, your child's schedule can be packed with activities, sports, and lessons. It can be difficult to find time to introduce another obligation into the mix. While your kids are out of school, your everyday to-do list likely slows down a bit. With a more flexible schedule, you can handle adding in orthodontic appointments. Instead of piling onto you and your child's stress, you can ease into treatment when it's most convenient for you.
Time to Adapt
Wearing braces or clear aligners can take some getting used to. At first, they can cause soreness, and the brackets and wires can feel a little strange against soft tissues. Summer provides the perfect opportunity to adjust to treatment before the pressures that come along with school kick in. When you start orthodontic care in the summer, by the time the bell rings, your child can be completely acclimated to their braces.
In addition to adapting to how braces look and feel, your child needs to learn a new routine during orthodontic treatment. Brushing and flossing become a little more challenging with the brackets and wires, which means that it could take a while for your child to get in the habit of cleaning them properly. Since your normal school-year routine is likely thrown off anyway because of the summer, you can develop a new routine around your child's braces.
Personalization with Braces
If your child is getting braces, they may feel self-conscious about it at first. But with Independence Day, beach parties or Hawaiian luaus, and other celebrations, there are plenty of chances for them to have fun with their braces. The options for rubber bands colors are basically limitless, so your child can express themselves, coordinate, or choose whatever they want! Perhaps when school starts again, they'll care what their peers think about their braces, but for the summer, they can just have fun and be themselves.
You need to use your child's break from school wisely. Obviously, you can still have fun family vacations, but don't waste away this brief period. Ultimately, your child has a great summer ahead, and if you decide to start their orthodontic treatment, it'll be a summer they'll remember every time they smile!
About the Author
Dr. Ryan Bygness has nearly 25 years of clinical dentistry experience under his belt. After completing dental school, he earned his orthodontic certification and has since taken more than 400 hours of continuing education in that area of expertise alone. He enjoys helping patients correct misaligned teeth and gain confidence in their smiles. To schedule an appointment with Dr. Bygness in Denison, you can contact him at 32 and U Family Dental & Orthodontic Arts online or by calling 712-263-3252.