Dental Bridges – Denison, IA
A Beautiful Way to Recomplete Your Grin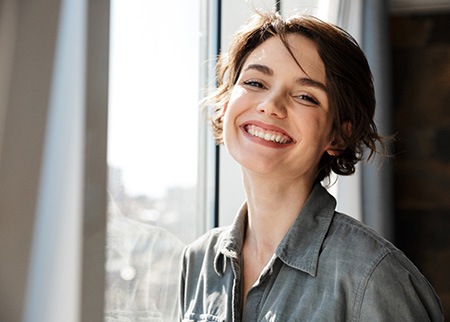 When you have a gap in your smile, you'll naturally want to have it filled as soon as possible. However, you likely also want the replacement to match the appearance of your other teeth so that it isn't obvious that dental work had to be performed. Dr. Bygness can help you accomplish your tooth replacement goals with fully customized dental bridges; call us to learn more about this time-tested solution.
Why Choose 32 & You Family Dental & Orthodontic Arts for Dental Bridges?
Custom-Made, Lifelike Replacement Teeth
Friendly Team That Treats You Like Family
Convenient Financing for Making Care More Affordable
What is a Dental Bridge?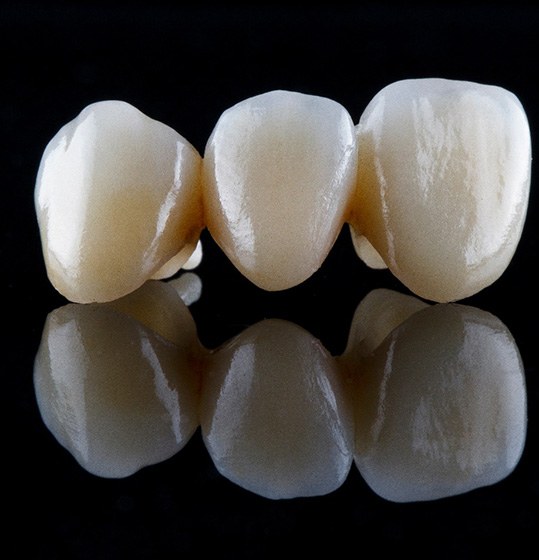 In order to re-complete your smile, a dental bridge needs two things: an adequate number of replacement teeth and a means of staying anchored in your mouth. As such, each bridge is made up of one or more artificial teeth called pontics and a pair of dental crowns. The pontics fill the gap while the crowns stay attached to your natural teeth or dental implant posts.
Just like with single crowns, it's possible to make a dental bridge out of materials that mimic the color and light-reflecting properties of your real teeth. As such, you'll be able to get a very realistic-looking prosthesis that won't detract from the appearance of your grin.
Types of Dental Bridges
Are you not sure whether you should get a traditional bridge or one supported by implants? Our team can point you toward the option that fits your situation best. Here's a brief overview of both kinds of bridges.
Traditional Dental Bridge
You can only have a traditional dental bridge placed if the teeth surrounding the gap in your grin are capable of supporting dental crowns. We often suggest traditional bridges when one or two teeth are missing.
Implant Bridge
Healthy adults can usually get a bridge supported by dental implants as long as there's enough bone in the jaw. The implant posts will provide additional chewing strength and can help stop the process of bone resorption in the jaw. You may be eligible for an implant bridge if you have lost at least three teeth, all of which were in a row.
The Benefits of Getting a Dental Bridge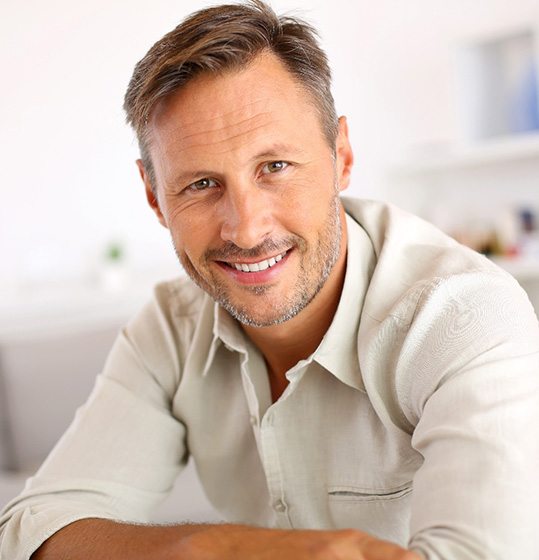 Technically, you do always have the option of not replacing your missing teeth. However, filling the gap with a dental bridge is ultimately better for your oral health, your self-esteem, and your everyday life. Here are just a few reasons why getting a dental bridge is worthwhile:
The bridge will effectively stop your other teeth from drifting out of place so that the alignment of your bite doesn't change.
You will be able to smile confidently again once you no longer have a gap to hide.
There will be no need to change your oral hygiene routine. Taking care of a dental bridge involves the same steps as caring for your other teeth (brushing, flossing, and so on).
It's possible for a properly maintained dental bridge to last for over 15 years.