Benefits of Invisalign – Denison, IA
How Invisalign Puts a Smile on Your Face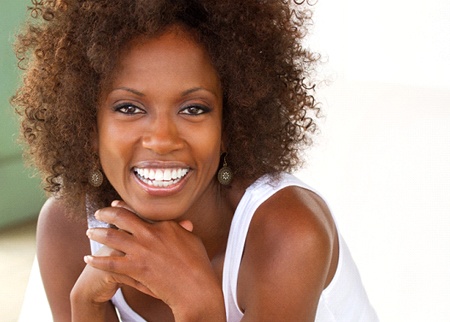 As a careful consumer, you likely weigh your options before you pull the trigger on important decisions. When it comes to realigning your smile, you want to make sure you are choosing the right treatment. Although traditional braces have several good traits, they also have many shortcomings. But braces aren't your only option! At 32 and You, Invisalign is available and offers a better way to straighten your teeth. In fact, here are just some of the benefits of this revolutionary treatment. When you're ready to talk with us about starting Invisalign, give us a call!
Less Noticeable Treatment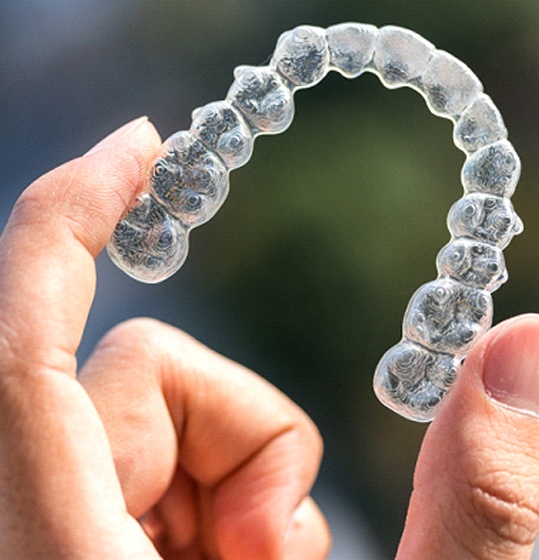 When a person wears braces, others notice it right away, but not everyone wants to announce to the world that they are straightening their teeth. In fact, the idea of living in metal braces for a few years can seem worse than living with a crooked smile, especially for adults. Invisalign enables you to shift your teeth subtly because the clear plastic trays are barely visible. This comes in handy whether you're a teen, a young professional, a seasoned leader, a performer, or a soccer mom.
All Foods Allowed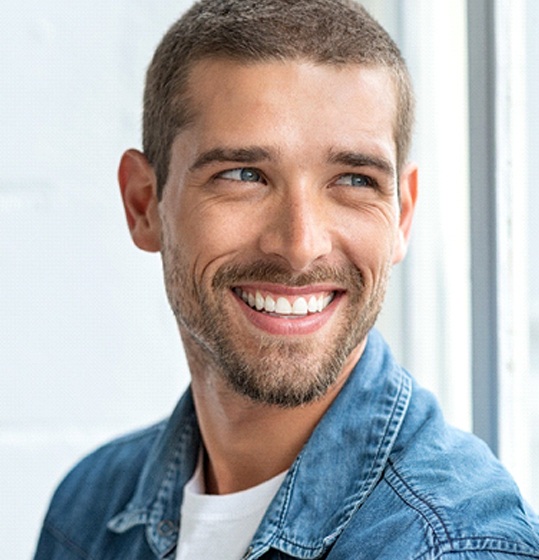 Although the bonding material that holds the brackets in place is strong, it's not indestructible. That's why traditional braces come with a list of things you can't eat. They include hard foods, which can break off a bracket, and chewy foods, which can get stuck in the brackets. In contrast, if you choose Invisalign, you don't have to worry about restrictions on your diet. You can just remove the aligners, eat whatever you want, brush and floss your teeth, and place the aligners back in your mouth. Simple!
Easy Care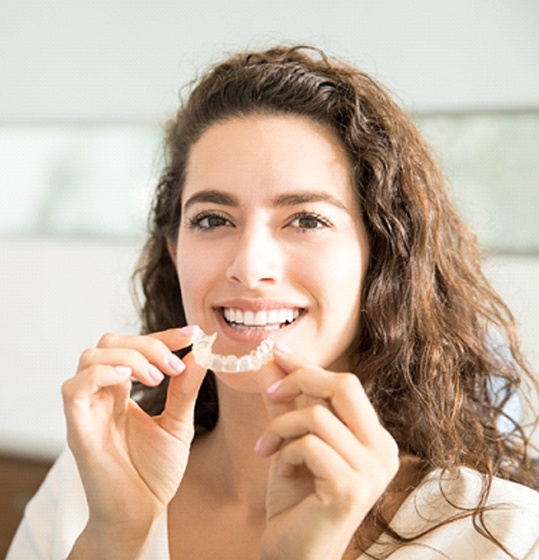 Keeping up your oral health is essential but can be a tricky task for braces wearers. The wires and brackets used with braces create little pockets where bits of food can become trapped. As a result, plaque can form, potentially leading to tooth decay or infections. But Invisalign trays can be removed so that you can resume your normal brushing and flossing routine. Although the aligners require daily cleaning as well, this process only takes a few minutes and involves lightly brushing the plastic with warm (not hot) water.
No Interference with Sports or Music
Do you or your child play a brass or woodwind instrument? Do you play sports? With braces, these fun activities can become much more cumbersome or uncomfortable. However, Invisalign allows you to continue working on your talents and doing what you love. If necessary, you can remove the aligners. Just remember to put them back in afterward!