Dental Bonding – Denison, IA
Say Goodbye to Chips, Cracks, and Stains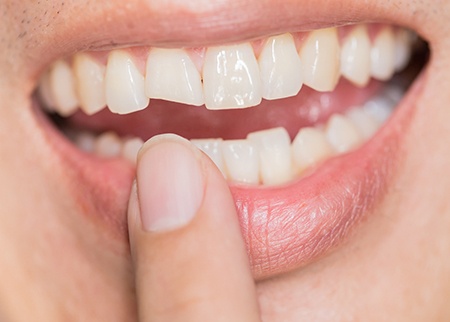 Thanks to modern dental technology and techniques, there are more treatments than ever before that can help you get the smile of your dreams. However, some people shy away from these services because they're too expensive or too excessive for the issues they'd like to fix. Unfortunately, living with even just one or two dental imperfections can take a huge toll on your confidence and quality of life. Thankfully, Dr. Ryan Bygness can help you say goodbye to chips, cracks, and stains with dental bonding in Denison! Read on to see if this quick, easy, and cost-effective solution is right for you, then call us to schedule your consultation!
What Is Dental Bonding?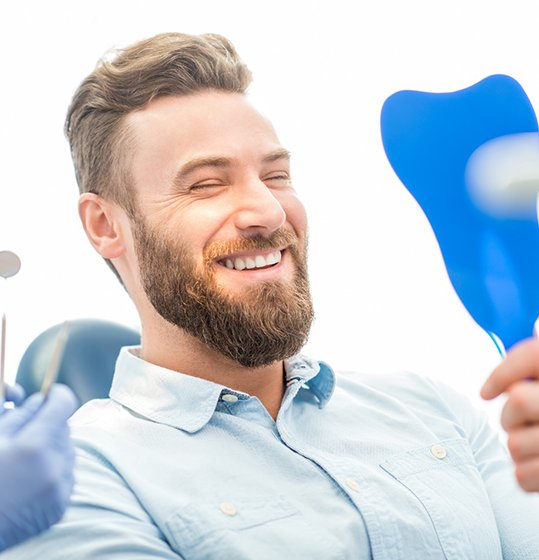 Dental bonding uses a material called composite resin to help correct minor flaws in teeth. In fact, it's the same biocompatible, long-lasting, and lifelike substance we use for tooth-colored fillings. Composite resin adheres exceptionally well to natural tooth structure and can be shaded to mimic the color of the rest of your smile. Dental bonding is often used to address issues like:
Small chips and cracks.
Stubborn enamel stains.
Teeth that are small or worn down.
Teeth that are misshapen.
Small gaps or spaces between teeth.
How Does Dental Bonding Work?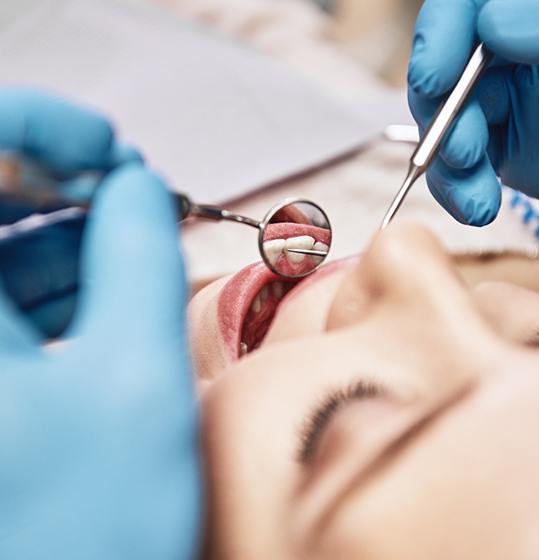 In most cases, Dr. Bygness can use dental bonding to transform your smile in as little as an hour. After he's inspected your smile and confirmed that dental bonding is right for you, we'll create a custom blend of composite resin that matches the color of your natural enamel. Then, the putty like mixture is applied to your tooth, where it will be carefully sculpted into place by Dr. Bygness. Once all cosmetic flaws have been hidden and the dental bonding has been shaped to look like a natural part of your tooth, we'll use a special curing light to harden it. This step will help the dental bonding last for a decade or more.
What Are the Benefits of Dental Bonding?
There are a variety of aspects about dental bonding that make it one of the most popular cosmetic services available, including:
Versatile solution: Dental bonding is an ideal solution for a wide range of cosmetic issues. From concealing stains to filling in chips, dental bonding can be used to quickly transform the appearance of teeth in numerous ways.
Easy treatment: You don't need to have impressions taken or layers of enamel removed to get dental bonding. In fact, this treatment requires next to no preparation on your part, making it an easy way to attain impressive results.
Fast results: Other cosmetic solutions may take several appointments over the course of a few weeks. If you have an upcoming event or need to improve your teeth right away, dental bonding can be completed in one quick appointment.
Cost-effective service: Dental bonding is easily one of the most affordable cosmetic treatments available today. If you're looking for a cost-effective way to achieve dramatic, durable results, dental bonding may be for you.
You don't have to live with imperfect teeth if you don't want to! Call your Denison orthodontist Dr. Bygness today to discover how to make the smile of your dreams a reality.