Tooth-Colored Fillings – Denison, IA
Seamless Cavity Repair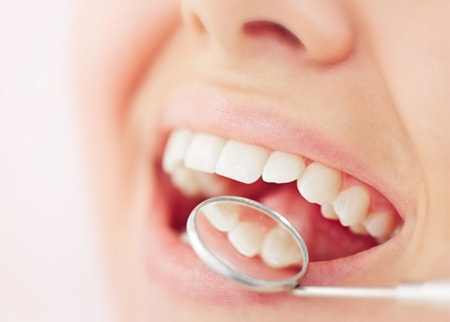 More than 90% of people develop a cavity at some point in their life. When you have small spots of decay in your smile, our Denison dental team is here to help with tooth-colored fillings. This simple and quick restorative treatment can provide seamless cavity repair that does not disrupt your smile's natural beauty. Plus, the fillings are completely metal-free! Read this page to learn more, and get in touch with us when you are ready to book a consultation.
Why Choose 32 & You Family Dental for Tooth-Colored Fillings?
Experienced Dentist & Highly Skilled Team
Beautiful Results that Match Your Smile
Protect Decayed Teeth for Years
What Are Tooth-Colored Fillings?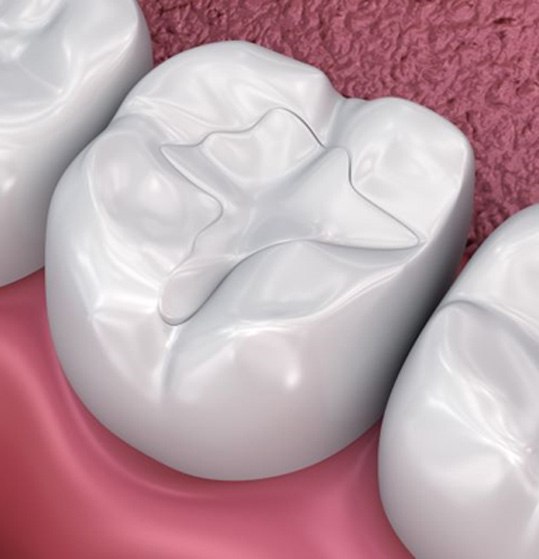 The purpose of a dental filling is to fill in spots of decay, thereby protecting the tooth's sensitive inner layers and stopping the decay from spreading. In the past, dentists always used a material called silver amalgam to treat cavities. Unfortunately, it had a dark color and a high mercury content.
Today, tooth-colored fillings are the norm. They are made out of a biocompatible composite resin, which contains things like ultra-fine plastic and glass particles. They can be shade-matched to blend in with the color of the surrounding dentition, and they provide years of reliable protection for mildly decayed teeth.
The Process of Getting a Tooth-Colored Filling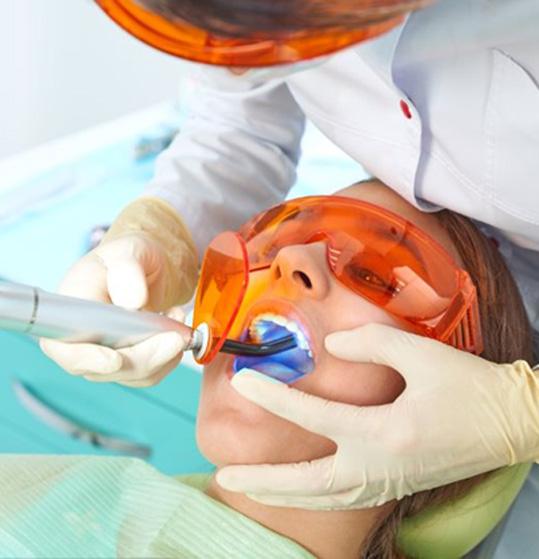 The tooth-colored filling process is usually straightforward, fast, and comfortable. The entire treatment takes less than one hour. Here is an overview of how it works:
First, we numb the area of the mouth where we will be working. (This is not always necessary if a cavity is not very deep.)
We remove decayed tissue from inside the cavity.
We insert the shade-matched filling material and use a special curing light to harden it within a matter of seconds.
We adjust the filling's shape and polish it so it looks and feels as comfortable as possible.
There is no downtime required after the procedure; you can go back to your normal routine right away!
The Benefits of Tooth-Colored Fillings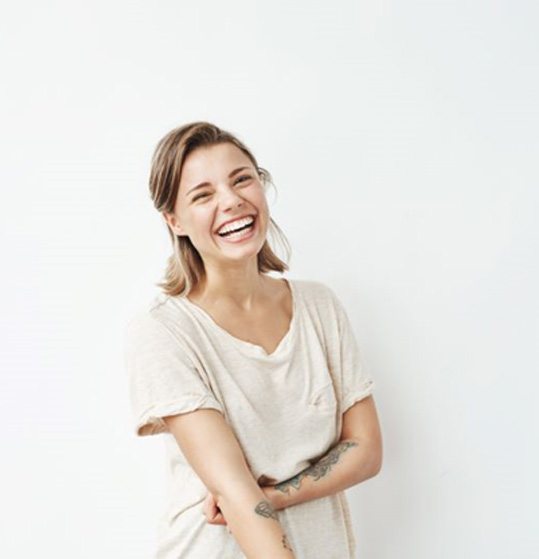 Compared to old-fashioned silver amalgam fillings, tooth-colored fillings offer several remarkable benefits:
There is no mercury, so you do not have to worry about exposure to toxic materials.
Tooth-colored fillings look incredibly natural.
Since they do not expand and contract in response to temperature changes, tooth-colored fillings cause less sensitivity and a lower risk of damaging the surrounding tissue.
Tooth-colored fillings require minimal tooth preparation, so you can keep as much of your healthy dentition as possible.
You can expect your fillings to last for several years.
Caring for tooth-colored fillings is easy. Basically, all you need is a good oral hygiene routine, regular dental visits, and other common-sense good habits.