Tooth Extractions – Denison, IA
Stress-Free, Pain-Free
Extractions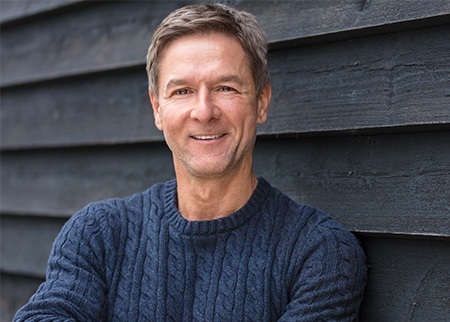 Removing a tooth is never our team's first choice, but sometimes, it's the only way to protect a patient's oral health in the face of severe damage or infection. Should you or your child need a tooth extracted, we can promise complete comfort throughout the entire process. Dr. Bygness has painlessly removed countless teeth over the course of his career, thanks to his gentle touch and generous use of local anesthetic. With him, tooth extractions in Denison, IA are often over before a patient even notices!
Why Choose 32 & You for Tooth Extractions?
Patient Comfort Always Comes First
Same-Day Appointments Available
Dentist with 20+ Years of Experience
Why a Tooth Extraction May Be Necessary
Dr. Bygness may recommend a tooth extraction if:
A large cavity has damaged most of a tooth, and the decay is starting to spread to the nearby teeth.
Severe trauma to the tooth has made it unable to support a filling or crown.
Gum disease has thoroughly weakened the bone needed to support a tooth.
More room is needed in the mouth to make room for orthodontic treatment.
More room is needed so a new denture will fit better.