Invisalign – Denison, IA
Achieving a Straight Smile Couldn't Be Easier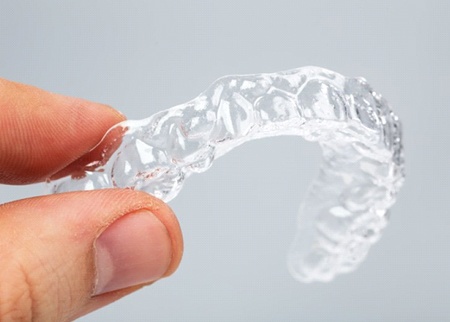 At 32 & You, we offer many orthodontic solutions for patients with misaligned teeth, noticeable gaps, rotated teeth and uneven bites. However, that doesn't mean you have to resort to using traditional metal braces just to address them. With Invisalign in Denison, IA, it's easier than ever to realign your teeth into a straighter position and do so in less time overall. If you want the fastest solution out there for mild to moderate levels of misalignment, consider giving our dental office a call today!
Why Choose 32 & U for Invisalign?
iTero Digital Impression Technology In-House
Experienced Dentist with 400 Hours of Orthodontic Training
Personalized Treatments Designed to Meet Your Needs
How Does Invisalign Work?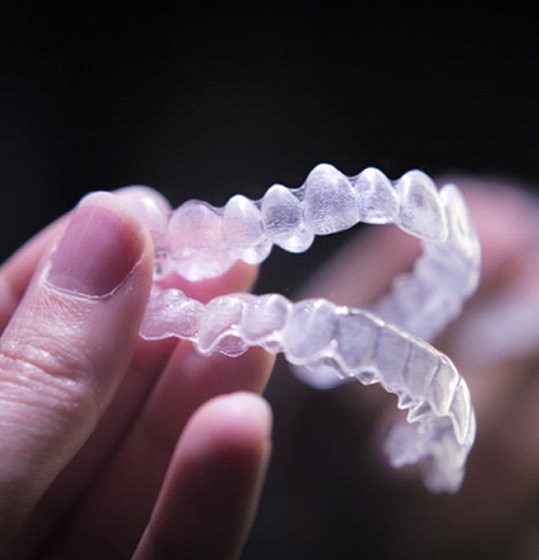 To start, Dr. Bygness will begin your Invisalign consultation by capturing detailed digital impressions of your smile. These will then be used to create your custom aligners. Each pair is designed to represent a different stage of your treatment. Simply wear the aligners for about 20 to 22 hours per day over the next two weeks, then move on to the next pair in your series. With each set you complete, your teeth slowly shift closer and closer to their straighter position. Every six to eight weeks, you'll come back to our dental office so we can confirm that your teeth are shifting as planned. After you complete your series, you'll need to wear a clear retainer for the next year to ensure that your teeth do not relapse (or shift back) to their crooked position.
What are the Benefits of Invisalign?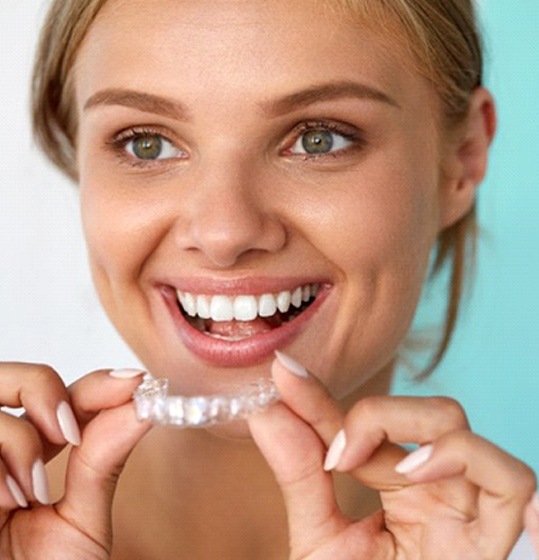 Not only does Invisalign not make use of any metal materials whatsoever, but the trays are completely transparent. This means you don't have to make significant changes to your appearance just to straighten your teeth. Furthermore, the average treatment time for Invisalign falls between 12 and 18 months, but this can vary depending on the severity of your misalignment. Even for severe cases, you can expect treatment to be a fraction of what is needed for traditional orthodontics.
Since the trays are removable, you can even eat the foods you want and you don't have to make changes to your oral care habit just to accommodate them.
Is Invisalign Right for Me?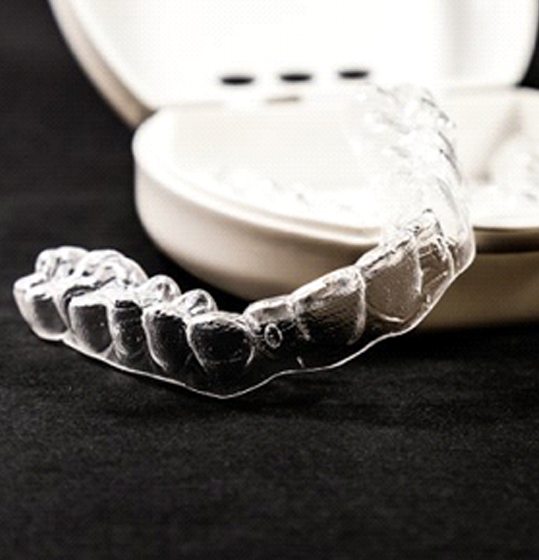 If you need to have severe misalignments resolved, it's possible that Invisalign may not be the right treatment for you. However, advancements in the treatment have made it more possible than ever to treat complex cases, including those which involve misaligned bites. During your consultation, Dr. Bygness will confirm if Invisalign is the best treatment for resolving your unique case. Additionally, it's important to note that you need to stay compliant with wearing the aligners or else they will not effectively shift your teeth as planned. If you want to keep the aligners clean, make sure to remove staining substances from your teeth before wearing them as well since they can transfer from your enamel to the aligners if you aren't careful.