Smile Makeover – Denison, IA
A Glamorous Makeover for Your Grin
In some cases, your smile might suffer from several flaws at once. It may have not only stains but also chips, fractures, and misalignments. Should that happen, it's easy to think there's nothing to do about your situation. However, there actually is an option – a smile makeover in Denison! As provided by Dr. Bygness of 32 & You, this treatment will make your grin look (and feel) utterly new. Just keep reading to learn more about it, or book a consult visit with our office.
How Does a Smile Makeover Work?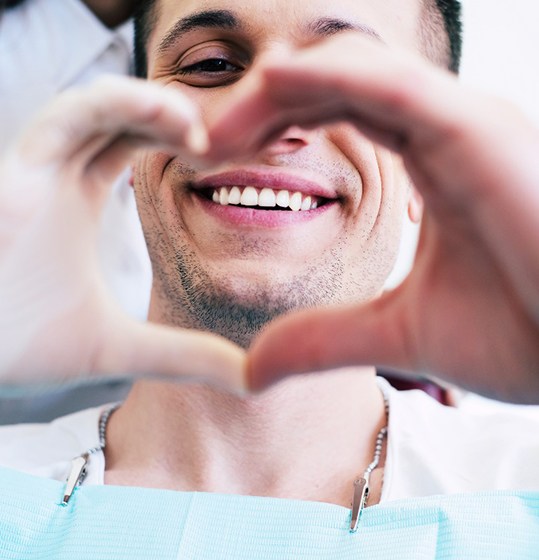 Like any cosmetic dental work, a smile makeover starts with a dental consultation. In particular, this visit would have you and Dr. Bygness discuss your smile goals, oral health, medical history, etc. Our office can then determine how best to meet your needs.
Unlike other cosmetic options, a smile makeover blends two or more aesthetic services into one treatment. Therefore, its consult will end with us assembling a custom treatment plan. Given your preferences, it can include any combination of the following:
Dental Bonding – Dental bonding uses tooth-colored resin to hide minor smile flaws and reshape damaged teeth. It's cheap and only takes a single visit, though its results aren't as long-lasting as other procedures.
Teeth Whitening – Teeth whitening whitens enamel quickly and at a moderate cost. It works by bleaching out tooth stains with a special gel.
Metal-Free Restorations – These tooth-colored fillings and crowns protect teeth from harm. They also restore the chompers' appearance, blending with the rest of your smile.
Porcelain Veneers – Veneers are shells that dentists place on the fronts of teeth. They hide severe flaws like chips, stains, cracks, fractures, etc.
The Benefits of Getting a Smile Makeover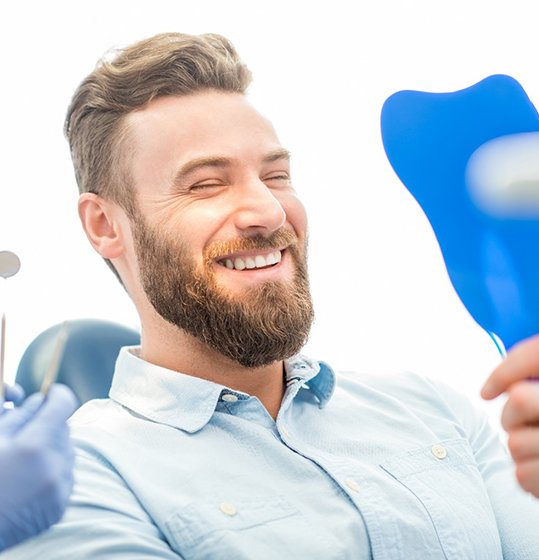 Aside from the actual grin improvements, a smile makeover has other benefits, too. Among them, the most common ones are:
Lower Risk of Oral Health Issues – Tooth-colored fillings and crowns can prevent decay and infection. Similarly, porcelain veneers act as substitute enamel.
A Younger Face – By beautifying your teeth, a smile makeover could help your face look brighter and younger.
Long-Lasting Results – Based on which procedures it includes, your smile makeover's results could last over ten years.
Streamlined Treatment – A smile makeover combines various procedures into one treatment, so it streamlines them and thus saves you time.
Understanding the Cost of a Smile Makeover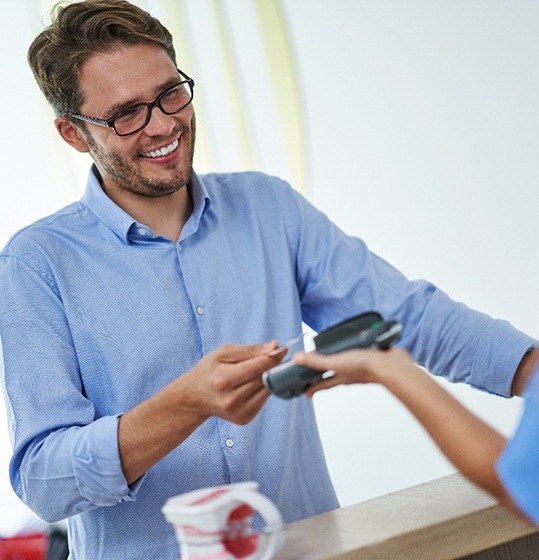 Since it combines services, you may wonder how much a smile makeover costs. After all, treatment wouldn't be feasible if it exceeds your budget.
In reality, a smile makeover's cost varies from patient to patient. You'd thus need to consult Dr. Bygness for an exact treatment estimate. That said, you can trust our office to help you through the financing process. In particular, we'll explain the cost factors so you aren't surprised by the final bill. That way, you won't be surprised by the final bill. Plus, you can learn more about our practice's payment options, making the makeover affordable. The result would be a dream smile that's both beautiful and budget-friendly!
Smile Makeover FAQs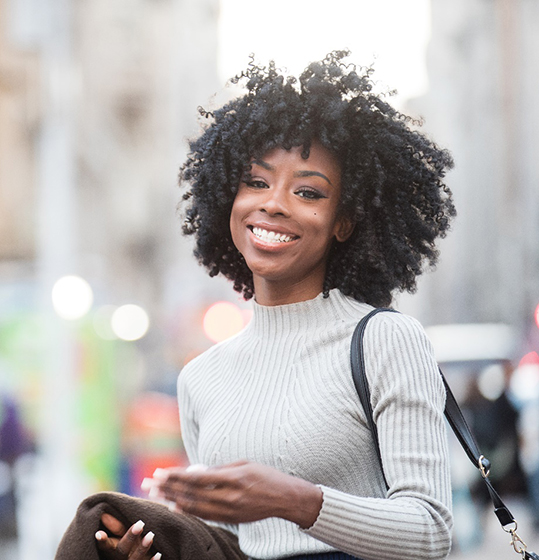 Are you in need of replacing or repairing one or some of your teeth? Do you also wish you could improve your pearly whites? Fortunately, you can do a combination of the two with a smile makeover in Denison! While you can greatly benefit from this dental service, you may have some concerns about the treatment before committing to anything. For this reason, we've collected some of the most frequently asked questions we get about smile makeovers. Keep reading to learn more or give us a call to schedule your appointment.
How Many Treatments Can You Include in a Smile Makeover?
The number of dental services you can include in your smile makeover will all depend on your specific needs and the kind of treatments your dentist can offer. For instance, if you want to brighten your teeth, you might consider undergoing a combination of professional whitening, dental bonding, and veneers to achieve your dream look. If you need to repair minor damage or cracks in your pearly whites, then you could consider receiving both veneers and metal-free crowns. During your consultation, our team will go over your smile goals, develop a personalized treatment plan, and inform you of the correct number of services involved in your process.
Is a Smile Makeover Safe?
Similar to other cosmetic and restorative treatments, a smile makeover is completely safe and won't cause harm to your gums or teeth. Our team uses professional-grade ingredients that can effectively enhance your smile without damaging the enamel or gum tissue along the way. While some procedures do involve removing a small amount of enamel, such as veneers and crowns, the dental cap or porcelain shells will serve as a protective layer. That said, we'll still need to look over your oral health and determine if you're eligible for cosmetic or restorative treatments, as an underlying issue can cause complications down the road. We'll address the problem before moving forward with your procedure(s).
Does a Smile Makeover Hurt?
Just like with most of our services, we will make sure to completely numb your mouth with a local anesthetic before starting any treatments. Of course, this is mainly for procedures that require a numbing effect to keep you comfortable. With some cosmetic services, like teeth whitening or dental bonding, you may not even need anesthetics to keep you pain-free. If we have to reshape your pearly whites for veneers or crowns, then we'll likely numb the area we're working on. You also might experience some discomfort or sensitivity after the appointment, but this can easily be managed with over-the-counter pain relievers.
How Long Does Cosmetic Dentistry Last?
Since smile makeovers mainly involve cosmetic treatments, it's natural to want to know how long your results will last. The lifespan of your new and improved teeth will depend on the kind of service you undergo. Quicker and easier procedures, like teeth whitening and dental bonding, often don't last as long as crowns or veneers. Generally, they'll go as far as a few years, whereas the latter can last 15+ years with proper care. To make the most of your results, regardless of the treatments you undergo, be sure to brush, floss, and rinse with mouthwash every day and visit your dentist for checkups and cleanings every six months.