Emergency Dentist – Denison, IA
Expert Emergency Care
Without the Wait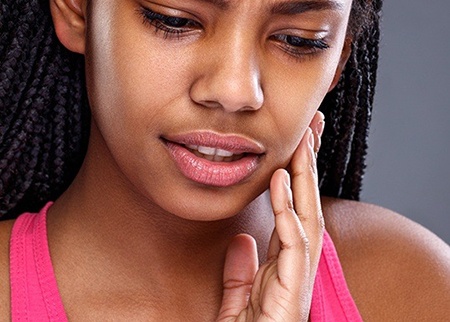 We never want our patients to be in pain. At 32 & You, we have time set aside every day for your dental emergencies. We'll evaluate your situation and get you in to see us as soon as possible. Whether it's a broken tooth, knocked-out tooth, abscessed tooth, a toothache, or any other dental pain, we are here to help. We always welcome emergency patients from around the Denison area. We're committed to providing the best dental care possible. Call our dental office and trusted emergency dentist in Denison, IA for more information. In the event of a life-threatening or medical emergency, please call 911.
Why Choose 32 & You for Emergency Dental Care?
Skilled & Compassionate Dental Team of Decades of Experience
Same-Day Appointments for Emergency Patients
Dental Insurance Welcome & Flexible Financing Available
What to Do In a Dental Emergency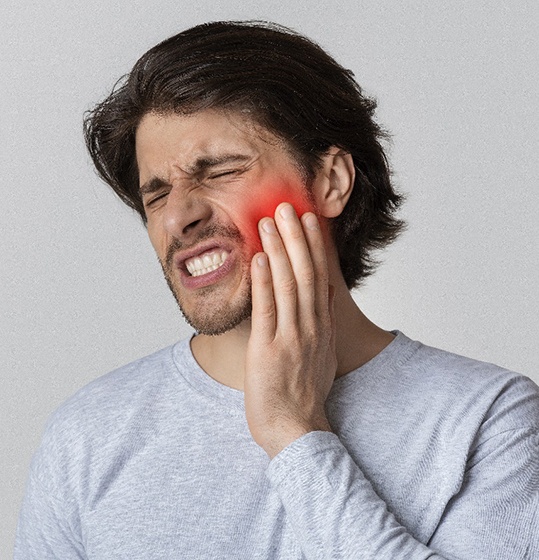 Although dental emergencies are typically sudden and alarming, we urge you not to panic! Staying calm will help you act quickly and correctly when it counts the most. If you or a loved one experiences a dental emergency, follow these steps:
Step 1: Call us. As soon as it is safe to do so, give us a call. We'll let you know if you need to come see us right away and offer first-aid tips so you can help yourself in the moment.
Step 2: Get an emergency exam. We go above and beyond to see emergency patients the same day they call us. When you arrive, we'll see you right away for an exam to learn more about your situation and alleviate any immediate pain.
Step 3: Make a treatment plan. Once we've evaluated you, we can go over what treatments we recommend to address your situation, repair your smile, and get your oral health back on track.
Step 4: Get the care you need: You'll always know the estimated length and cost of a treatment before we begin working on your smile. No matter what kind of emergency dental care you need, our talented team will focus on your comfort and health.
The Most Common Dental Emergencies
Dental emergencies come in a variety of forms. Some are easy to identify, such as a cracked or knocked-out tooth. Others are less obvious, like a toothache that's gradually been getting worse over time. Even if you are unsure if you need urgent dental care, we encourage you to give us a call. We treat all manner of oral health conditions and emergencies, and we can make sure that you get the treatment you need right away. If you experience any of the following dental emergencies or any other worrisome symptoms, don't hesitate to give us a call.
Understanding the Cost of Emergency Dentistry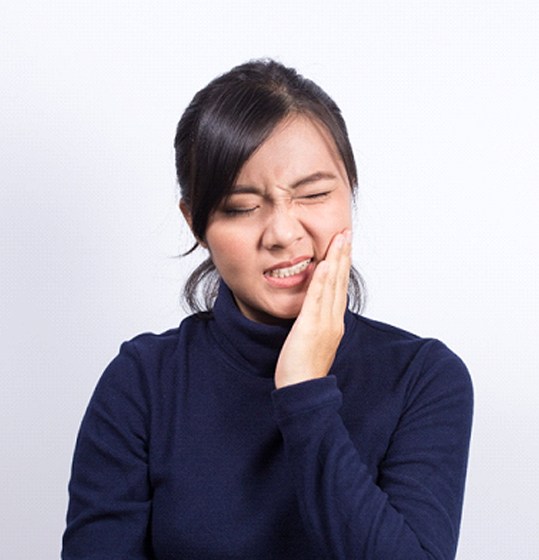 When contemplating whether or not you should contact our office for an emergency appointment with Dr. Bygness, you may be concerned about the cost. However, getting a dental emergency treated quickly is the best way to reduce the physical and financial pain associated with the injury. Simply waiting and trying to "tough it out" will only allow the problem to become worse, which may call for a more expensive procedure to address it. In other words, the sooner you get your dental emergency taken care of, the less you are likely to pay for treatment.
Every Dental Emergency is Different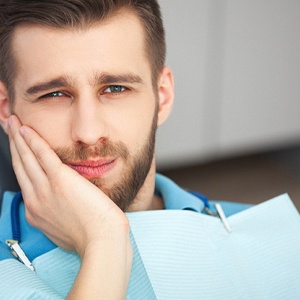 Let's say two patients come in with the same complaint—they both have a toothache. Depending on the damage done in each situation, they may need different treatments. While one patient may require a root canal and dental crown, the other may be treated with a tooth-colored filling. As a result, it's nearly impossible to predict how much a dental emergency is going to cost until we've had a chance to examine your specific case. When you come in, Dr. Bygness can explain his findings as well as your treatment options. From there, we can give specific numbers for the cost.
Does Dental Insurance Cover Dental Emergencies?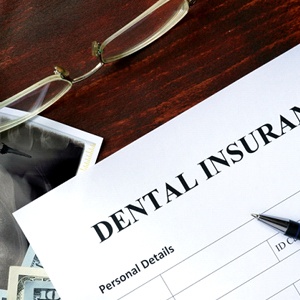 While specific coverage depends on your plan and the type of treatment you need, most insurance policies include benefits for at least some emergency care. To make urgent procedures more affordable, we're happy to accept many dental insurance plans from various companies. If you have any questions about your coverage, you can talk to our helpful front desk team; however, you should also consider contacting your insurance provider directly for further information.
Other Options for Making Dental Emergencies Affordable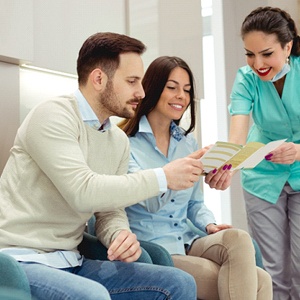 Regardless of your insurance situation, perhaps you're not in a financial position to pay for your out-of-pocket expenses for emergency treatment right away. We understand, which is why we accept applications for financing through CareCredit. This flexible method allows you to make monthly payments toward your total instead of handling it all at one time. As a result, the cost can feel less burdensome on your bank account!
Taking Care Of Your Smile Can Save You Money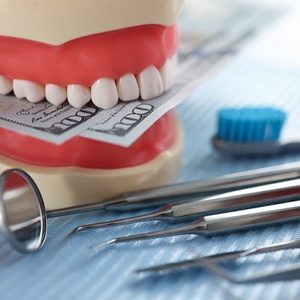 The most financially savvy way to deal with dental emergencies is to prevent them from happening altogether. Painful tooth decay, for example, can be avoided if you brush and floss your teeth every day. You also must visit our office at least every six months for professional cleaning and checkups. If we find something amiss, we can address it before it progresses into a more serious and expensive problem. When you play sports, you should wear a mouthguard, preferably one that is customized to your teeth, so it fits properly and stays in place. In addition, refrain from chewing on hard objects like ice or pencils to prevent unnecessary damage.
How to Prevent Dental Emergencies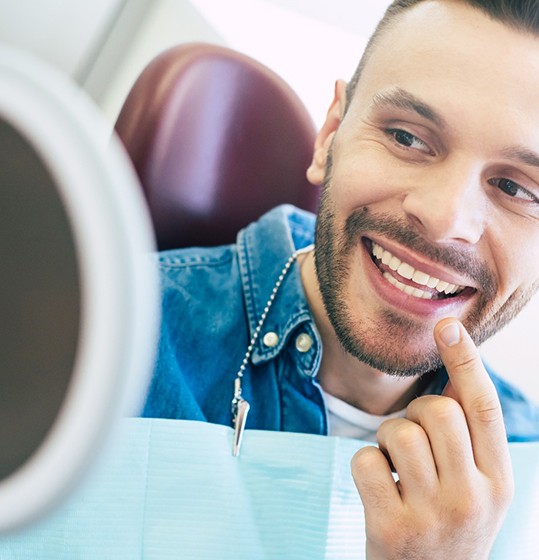 Preventing a dental emergency is almost always easier than treating one. Not all dental emergencies can be avoided, but by taking some preventive steps and implementing healthy habits, you can save both time and money. Here are some tips that can help you keep your smile safe from harm.
Visit Your Dentist Regularly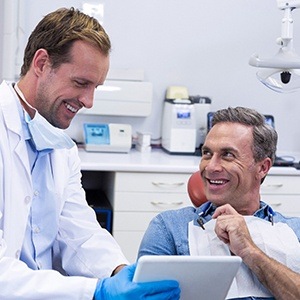 Even if you don't think anything is going on with your smile, you shouldn't be skipping out on regular dental visits. Tooth decay and oral infections can easily develop, and you may not even notice them right away. It is typically recommended that you see your dentist every six months for regular cleanings and checkups. This way, your hygienist can clear away plaque and tartar, and your dentist can keep an eye out for issues so they can be treated early on.
Maintain Good Oral Hygiene Habits at Home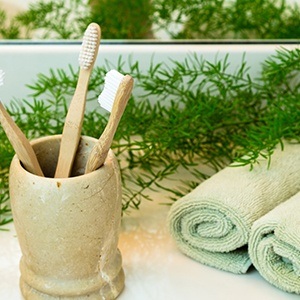 You should be brushing twice and flossing every day. These are both effective ways to remove food debris and plaque that can lead to tooth decay and gum disease over time. Choose a soft-bristled toothbrush and fluoridated toothpaste. Rinsing your mouth with mouthwash is also a great step to take.
Be Careful with Your Diet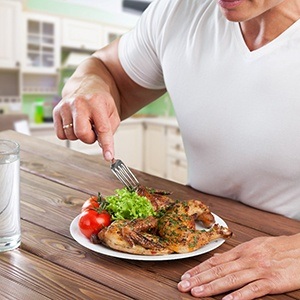 Your diet plays a very important role when it comes to your oral health. If you are constantly indulging in sugary and starchy foods, you are increasing your risk of tooth decay. Try to only consume these items in moderation. Instead, fill your dinner plate with fruit, vegetables, and healthy proteins.
Wear a Mouthguard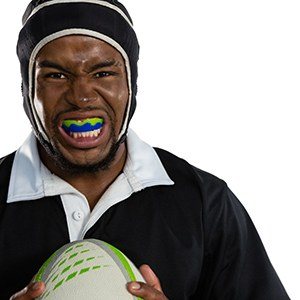 Playing sports is an excellent way to get the exercise that your body needs to remain healthy. However, you don't need to end up with a broken or knocked-out tooth in the process. Wearing a mouthguard can significantly reduce your chances of experiencing a dental injury.
Use Tools, Not Teeth to Open Packaging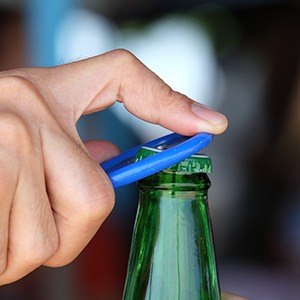 As convenient as it is to use your teeth to open stubborn packaging, you could easily end up with a cracked or broken tooth. Instead, get some scissors or another tooth that can help you complete your task safely.
Dental Emergency FAQ's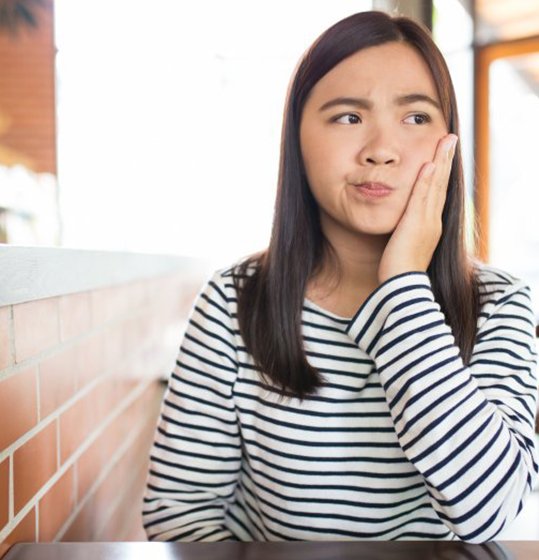 Are you unsure about what you need to do during a dental emergency? You can't afford to spend much time worrying when you have a damaged or lost tooth that needs attention right away, so take the time to familiarize yourself with some of the most common questions regarding emergency dentistry that our patients have brought to us in the past. We're happy to help you if you have any other concerns.
Do I Need a Root Canal?
Root canal therapy might be recommended in certain emergencies – specifically, when the pulp inside your tooth has been infected. Such a condition tends to cause severe amounts of discomfort, and it won't go away no matter how much time passes; eventually, it will completely kill off the nerves inside the tooth and start to spread to the rest of the body. You probably will need a root canal if you're suffering from a persistent toothache, but you won't know for sure until after we've taken an X-ray of your jaw and thoroughly examined your mouth.
Will My Toothache Go Away On Its Own?
There are certain medical problems that will simply disappear on their own thanks to your body's natural healing processes. Toothaches, unfortunately, are not one of them. A healthy tooth should not cause you any pain under normal circumstances, and in most cases the pain will only get worse as time goes on. Medication can help you stay comfortable, but you will need treatment sooner rather than later. Many toothaches are connected to an infection, which will become more dangerous as time passes.
Does a Knocked-Out Baby Tooth Count As an Emergency?
Call us immediately if a baby tooth is lost for any reason other than falling out naturally. We need to determine whether the entire tooth has come out or if a portion of it was broken off beneath the gum line. We normally won't reimplant the tooth, but if it will be some time before the underlying adult tooth erupts, your little one may need a dental device called a spacer to stop the remaining teeth from shifting into the gap. The good news is that in certain cases, it may be possible to simply act like the tooth had fallen out on its own.