Emergency Dentist – Denison, IA
Expert Emergency Care
Without the Wait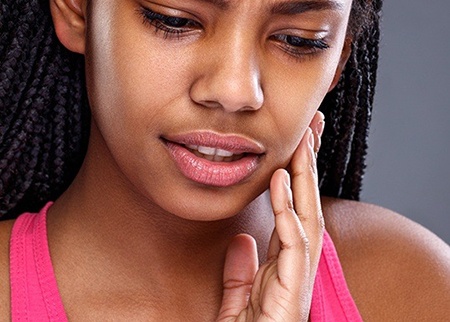 We never want our patients to be in pain. At 32 & You, we have time set aside every day for your dental emergencies. We'll evaluate your situation and get you in to see us as soon as possible. Whether it's a broken tooth, knocked-out tooth, abscessed tooth, a toothache, or any other dental pain, we are here to help. We always welcome emergency patients from around the Denison area. We're committed to providing the best dental care possible. Call our dental office and trusted emergency dentist in Denison, IA for more information. In the event of a life-threatening or medical emergency, please call 911.
Why Choose 32 & You for Emergency Dental Care?
Skilled & Compassionate Dental Team of Decades of Experience
Same-Day Appointments for Emergency Patients
Dental Insurance Welcome & Flexible Financing Available
What to Do In a Dental Emergency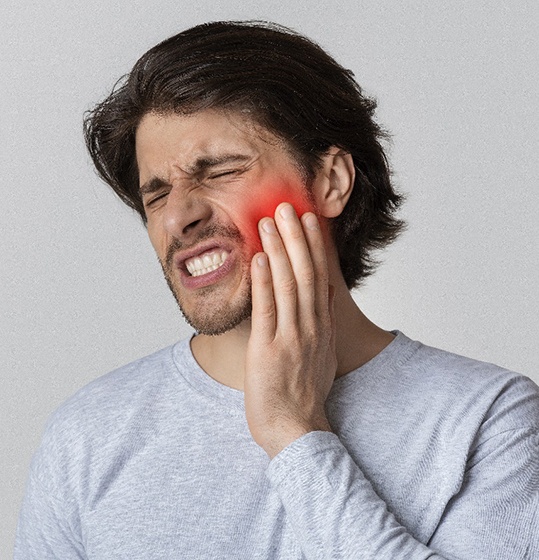 Although dental emergencies are typically sudden and alarming, we urge you not to panic! Staying calm will help you act quickly and correctly when it counts the most. If you or a loved one experiences a dental emergency, follow these steps:
Step 1: Call us. As soon as it is safe to do so, give us a call. We'll let you know if you need to come see us right away and offer first-aid tips so you can help yourself in the moment.
Step 2: Get an emergency exam. We go above and beyond to see emergency patients the same day they call us. When you arrive, we'll see you right away for an exam to learn more about your situation and alleviate any immediate pain.
Step 3: Make a treatment plan. Once we've evaluated you, we can go over what treatments we recommend to address your situation, repair your smile, and get your oral health back on track.
Step 4: Get the care you need: You'll always know the estimated length and cost of a treatment before we begin working on your smile. No matter what kind of emergency dental care you need, our talented team will focus on your comfort and health.
The Most Common Dental Emergencies
Dental emergencies come in a variety of forms. Some are easy to identify, such as a cracked or knocked-out tooth. Others are less obvious, like a toothache that's gradually been getting worse over time. Even if you are unsure if you need urgent dental care, we encourage you to give us a call. We treat all manner of oral health conditions and emergencies, and we can make sure that you get the treatment you need right away. If you experience any of the following dental emergencies or any other worrisome symptoms, don't hesitate to give us a call.
Understanding the Cost of Dental Emergencies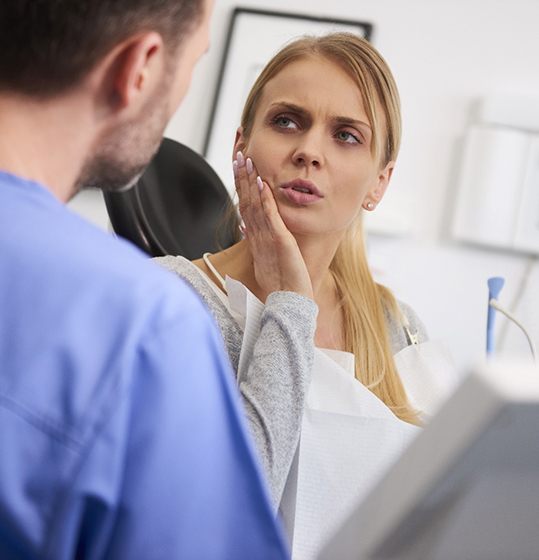 Getting a dental emergency treated quickly is the best way to reduce the cost and pain associated with the injury. Simply waiting and trying to "tough it out" will only allow the problem to become worse, which may call for a more expensive procedure to address it. To make urgent dental care more affordable, we're happy to accept many dental insurance plans and also have flexible financing options.
How to Prevent Dental Emergencies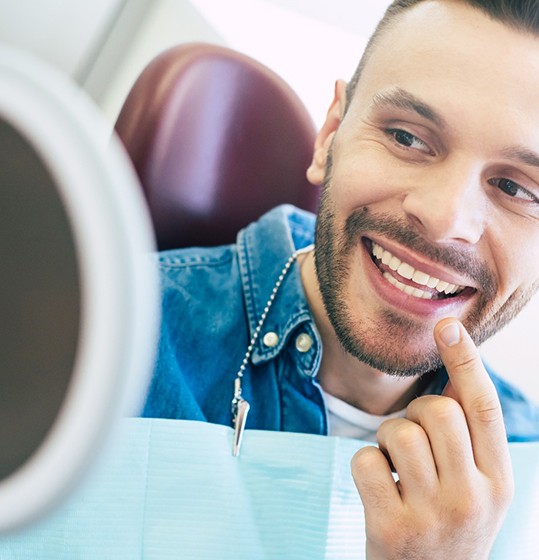 While our team is more than capable of treating dental emergencies, we'd prefer our patients avoid them in the first place, and we're sure you feel the same way! You can keep yourself safe by:
Being VERY careful when eating sticky or hard foods
NOT chewing on items like pens, pencils, fingernails, popcorn kernels, etc.
Wearing a mouthguard every time you play sports
NOT using your teeth as a tool to open packages or bottles
Dental Emergency FAQ's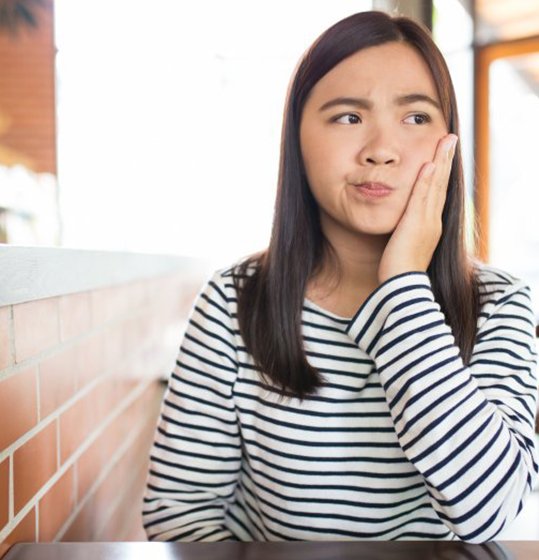 Are you unsure about what you need to do during a dental emergency? You can't afford to spend much time worrying when you have a damaged or lost tooth that needs attention right away, so take the time to familiarize yourself with some of the most common questions regarding emergency dentistry that our patients have brought to us in the past. We're happy to help you if you have any other concerns.
Do I Need a Root Canal?
Root canal therapy might be recommended in certain emergencies – specifically, when the pulp inside your tooth has been infected. Such a condition tends to cause severe amounts of discomfort, and it won't go away no matter how much time passes; eventually, it will completely kill off the nerves inside the tooth and start to spread to the rest of the body. You probably will need a root canal if you're suffering from a persistent toothache, but you won't know for sure until after we've taken an X-ray of your jaw and thoroughly examined your mouth.
Will My Toothache Go Away On Its Own?
There are certain medical problems that will simply disappear on their own thanks to your body's natural healing processes. Toothaches, unfortunately, are not one of them. A healthy tooth should not cause you any pain under normal circumstances, and in most cases the pain will only get worse as time goes on. Medication can help you stay comfortable, but you will need treatment sooner rather than later. Many toothaches are connected to an infection, which will become more dangerous as time passes.
Does a Knocked-Out Baby Tooth Count As an Emergency?
Call us immediately if a baby tooth is lost for any reason other than falling out naturally. We need to determine whether the entire tooth has come out or if a portion of it was broken off beneath the gum line. We normally won't reimplant the tooth, but if it will be some time before the underlying adult tooth erupts, your little one may need a dental device called a spacer to stop the remaining teeth from shifting into the gap. The good news is that in certain cases, it may be possible to simply act like the tooth had fallen out on its own.