Dentures – Denison, IA
Bring Your Smile Back to Life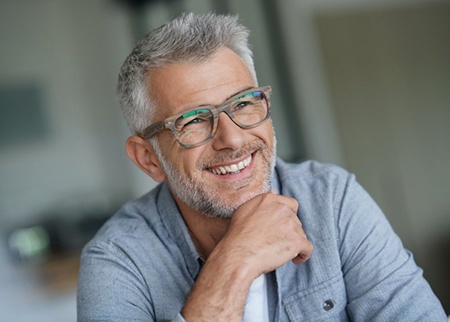 Despite new innovations in dental care, many people are still missing teeth. In fact, an estimated 178 million Americans have lost at least one adult tooth, according to the American College of Prosthodontists. Every single tooth is vital to your oral health, so it's important that you replace them as soon as possible. Here at 32 & You, Dr. Ryan Bygness can bring your smile back to life with dentures in Denison. Whether you're missing just a few pearly whites or a whole mouthful, dentures can give you the full, beautiful smile you deserve.
Why Choose 32 & You for Dentures?
Dentist with 20+ Years of Experience Restoring Smiles
Friendly and Warm Dental Office Atmosphere
State-of-the-Art Dental Implants Available
Why Replace Missing Teeth?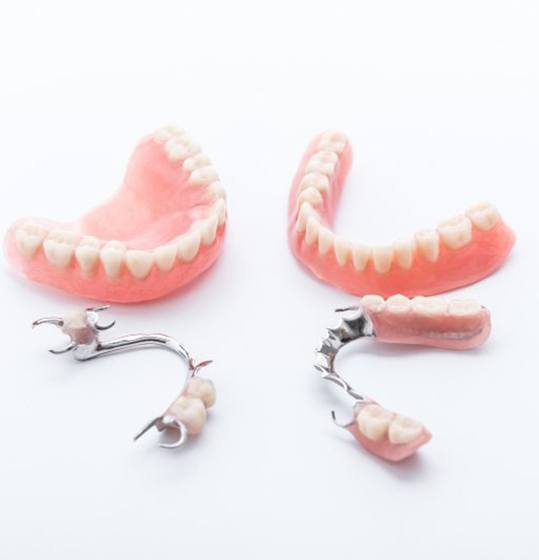 The more teeth you've lost, the more your oral health and overall health worsen in the long run. Your jawbone is no longer stimulated by the tooth's root when you bite and chew. As a result, the bone starts to deteriorate. Your remaining natural teeth gradually lose support, eventually loosening and falling out altogether.
Additionally, missing several teeth makes it hard to chew crunchy, healthy foods like fresh fruits and vegetables. Your general well-being can suffer because of these nutritional deficiencies.
Lastly, your oral structures lose support for your facial muscles. This can cause premature dropping and wrinkling that makes you appear much older than you are.
Who's a Good Candidate for Dentures?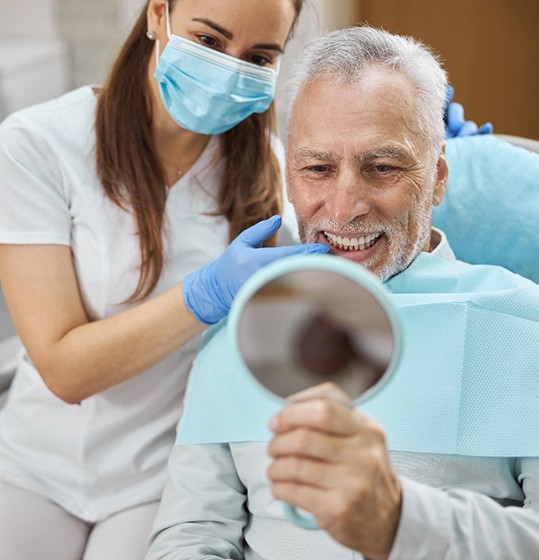 Regardless of whether you're missing one tooth or all of your natural teeth, dentures can often be a suitable solution. These customized prosthetic teeth are designed to seamlessly restore your smile. However, the most accurate way to determine your eligibility for this treatment is by scheduling an initial consultation with our expert team. Don't worry – in cases where dentures may not currently be the best option, our team at 32 & You can potentially help you by revitalizing the health of your jawbone structure and gum line.
Effects of Missing Teeth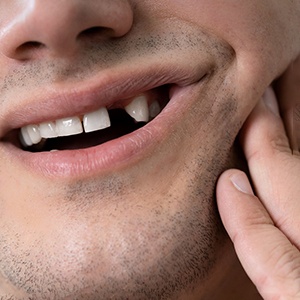 According to the American College of Prosthodontists, common reasons for tooth loss include gum disease, decay, and injury. In cases of gum infection or inflammation, the connective tissue supporting your teeth can be compromised. Occasionally, a severely decayed tooth may require extraction to protect your overall oral health. Additionally, a significant impact to the mouth can result in a knocked-out tooth.
When teeth are lost, the jawbone may shrink due to diminished blood flow stimulation. This can lead to a weakening of the bone tissue, increasing the risk of further tooth loss. Without a root to uphold a strong jawbone, potential complications may arise (i.e., facial sagging, eating difficulties, speech challenges, lower self-confidence).
What Qualifies You for Dentures?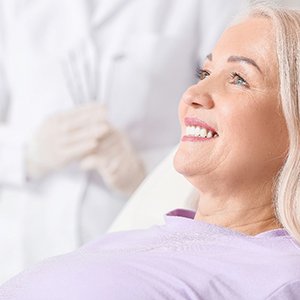 To qualify for dentures, patients should have experienced significant tooth loss, possess sensitive teeth, and exhibit a significant amount of decay. Healthy gum tissue and jawbone are also crucial factors. A commitment to a diligent oral care routine and a willingness to maintain both dentures and oral health are essential.
It's worth noting that the extent of tooth loss will determine the most suitable type of denture, whether it be full, partial, implant, or immediate. Moreover, dentures offer an affordable tooth-replacement option, making them an excellent choice for budget-conscious patients.
Alternative Tooth-Replacement Options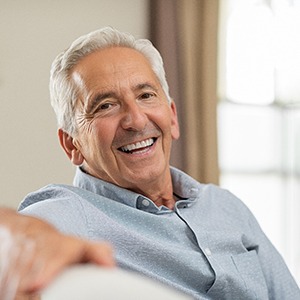 If dentures aren't ideal for your situation, our team can explore alternative tooth-replacement options:
Dental Bridges – These are recommended for patients missing one or several teeth consecutively. Effective use of bridges requires healthy teeth adjacent to the gap to provide support.
Dental Implants – Our experts can surgically place titanium posts directly into your jawbone to anchor your new teeth. This method requires a solid facial structure and ample bone density. While it may include a higher initial investment, the long-term benefits are enduring and can last a lifetime.
Learn More About Dental Bridges
Types of Dentures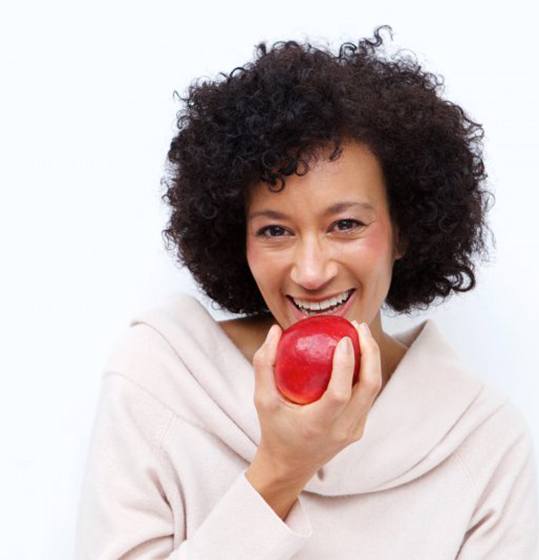 Dentures have an unfortunate reputation for looking and feeling fake, but Dr. Bygness uses the highest quality materials to ensure your replacement teeth resemble a natural part of your smile. Depending on how many teeth you're missing, you might need:
Partial Dentures
To craft a partial, we capture impressions of your mouth to design false teeth that mimic your natural ones. These prosthetic teeth are attached to a gum-colored base with a metal framework. This framework clasps behind your natural teeth to hold it in place.
Full Dentures
A full denture replaces an entire arch of lost teeth at once. The acrylic base filled with artificial teeth stays in place on your gums thanks to a natural suction. Modern dentures are specially designed to minimize slipping or irritation.
Implant-Retained Dentures
Alternatively, a full or partial denture can be secured by dental implants. These titanium posts prevent your prosthetic from slipping and keep your jawbone strong. During your consultation, we can discuss your eligibility for dental implants as well as the treatment process.
Benefits of Dentures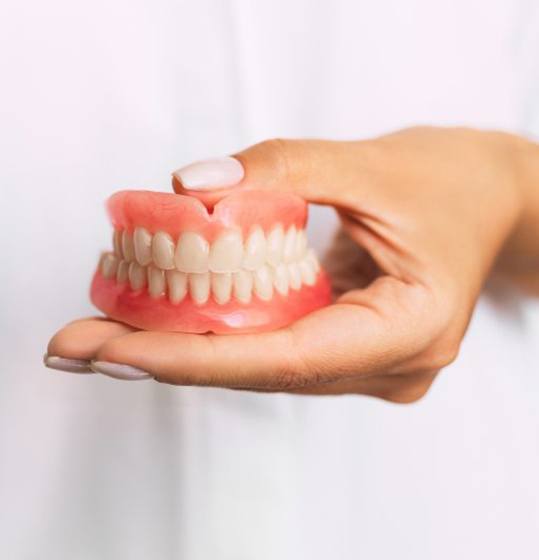 The benefits of restoring your smile with dentures include:
Made from personalized materials, dentures are designed to closely replicate your natural teeth.
You'll be able to speak clearly without worrying about embarrassing slippage.
You can chew various healthy foods.
Traditional full or partial dentures can be removed for easy cleaning.
Dentures are a cost-effective way to replace any number of missing teeth.
Start Rebuilding Your Smile Today!
Are you ready to overcome the challenges presented by missing teeth? Then contact your dentist in Denison today to schedule your consultation for dentures.