Retainer Wear and Care – Denison, IA
Maintaining a Straight, Healthy Smile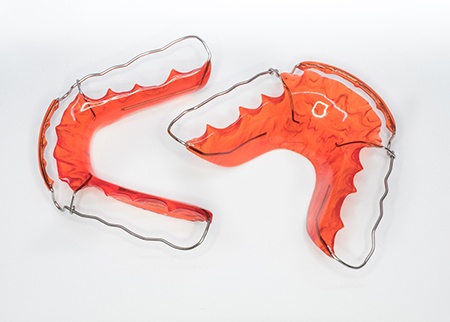 After you complete a course of treatment with braces or Invisalign, you may need to start using a removable retainer. Doing so will prevent your teeth from drifting out of place and play an important role in maintaining a straight, healthy smile. How can you get the most out of your new orthodontic appliance? Follow these simple instructions for retainer wear and care. If you have any questions about what you read, reach out to our Denison dental team.
Guidelines for Retainer Wear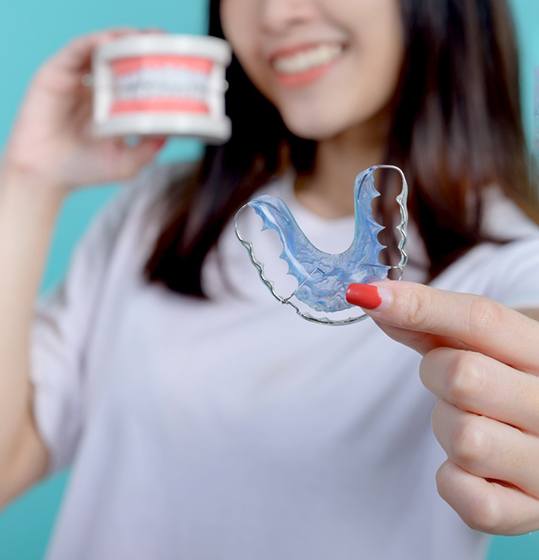 For your retainer to do its job, you will need to use it quite a bit. For the first few months, in fact, you should keep it in your mouth full-time. In other words, you should only remove it when you eat and when you are performing oral hygiene tasks. Your daily wear time should total to about 22 hours.
If you comply well, you may be able to transition to wearing your retainer only at night after the first few months. Eventually, you may need it just four nights a week. Our team will let you know exactly when you can adjust your retainer wear them.
Caring for Your Retainer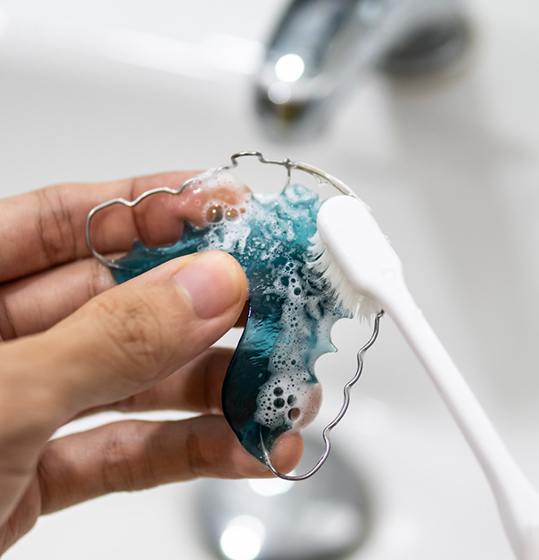 Different types of retainers have different life expectancies, but in general, they should last at least a few years with proper care. To help yours stand the test of time, you should:
Clean it daily with a mild soap or denture cleaner. You can scrub it gently with a soft-bristled toothbrush.
Do not eat while wearing your retainer.
Always store your retainer in its designated case whenever you are not wearing it or cleaning it. You do not want to accidentally lose it, throw it away, or allow a curious pet to get ahold of it.
Get in touch with our office if your retainer ever gets broken or seems to no longer fit correctly. We will help you address the situation as efficiently as possible. The last thing we want is for your teeth to regress back to their former positions!
When to Replace Your Retainer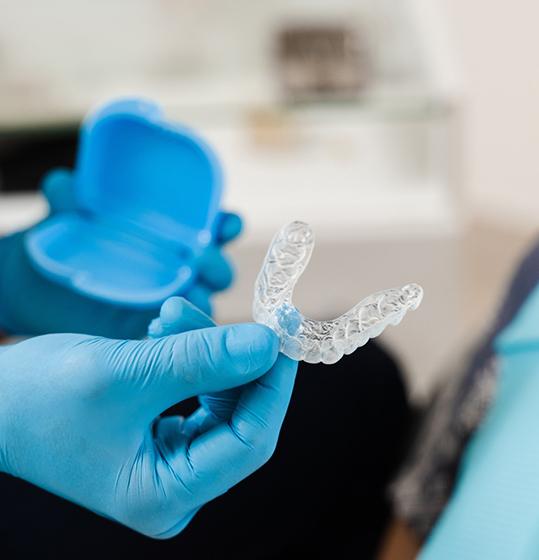 Bring your retainer with you to your regular dental checkups, and we can let you know when it is time to order a replacement. Here are a few signs that you may need to invest in a new one:
Your retainer is cracked. Over time, the acrylic portion of a retainer can incur cracks or even break altogether. Try to get it replaced before it becomes completely unwearable.
Your retainer is chipped. A chip in your retainer can create jagged edges that irritate the soft tissues in your mouth.
Your retainer no longer fits. If your retainer is too tight, your teeth may have drifted slightly out of place. You might need a brief course of orthodontic retreatment before you get a new retainer.
Your retainer has stains or odors. A new, fresh retainer can help you maintain a confident and comfortable smile.
Retainer wear and care is an important part of your oral health journey! Use the above guidelines to protect your precious smile.