Cosmetic Dentistry – Denison, IA
Your Gorgeous Smile
Starts Here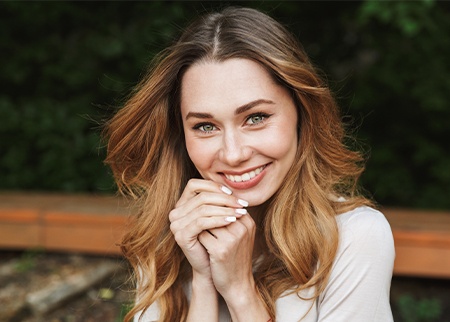 Every conversation should start with a smile, but what does yours say to the person you're talking to? If noticeable flaws like stains, chips, cracks, or gaps have you feeling self-conscious or shy, cosmetic dentistry from 32 & You can make them all disappear behind a big, bright, and beautiful grin. Dr. Bygness has been creating stunning smiles for more than 20 years, so whether you're looking to get a minor touch-up or complete makeover, he can guarantee that you'll love the results of cosmetic dentistry in Denison, IA. To learn more and schedule a consultation, contact us today.
Why Choose 32 & You for Cosmetic Dentistry?
Member of the American Academy of Cosmetic Dentistry
Smile Like Your Favorite Stars with Porcelain Veneers
Get Rid of Longstanding Stains with GLO Whitening
Porcelain Veneers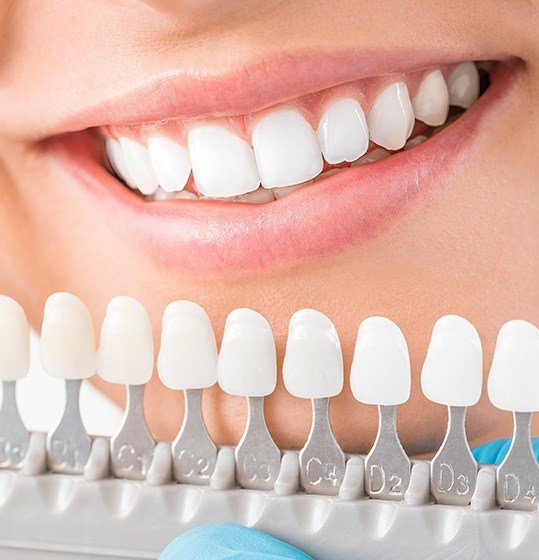 Wonder how your favorite actors and singers got their perfect smiles? They didn't come from nature! In many cases, they have porcelain veneers, which are thin ceramic shells placed over the front of the teeth that improve their shape, size, spacing, and color all at the same time. Now, you can get the exact same treatment designed just for you right here at 32 & You! You can get just one veneer to enhance a single tooth or an entire set to transform your smile in as little as two appointments.
Learn More About Porcelain Veneers
Metal-Free Dental Restorations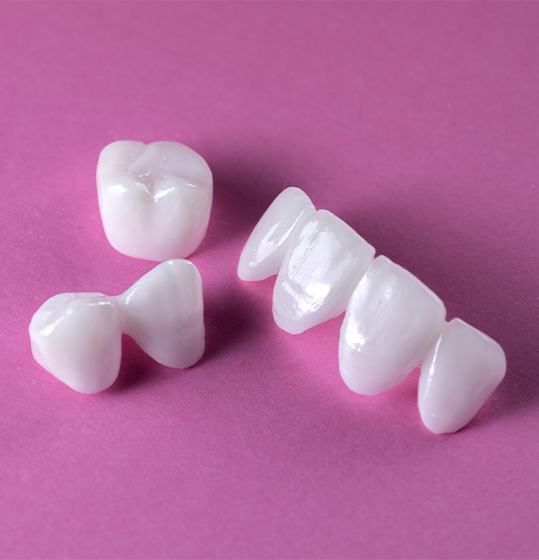 Metal-free restorations allow our team to repair decayed and damaged teeth while improving their appearance at the same time. Tooth-colored fillings can be custom-shaded to blend into any smile and make cavities disappear, and we can even use them to replace old, dark gray metal fillings. Patients can also get white porcelain crowns that are able to recreate the appearance of real enamel down to the smallest detail, restoring their smile's health and look with a single treatment.
Dental Bonding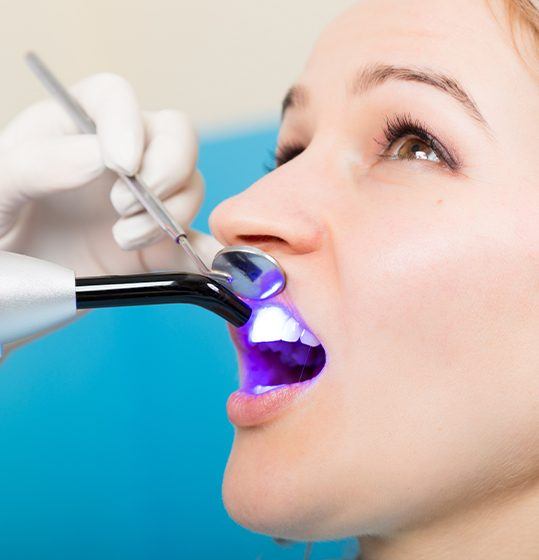 Direct bonding can be used to help with gaps or other minor concerns that a patient may have, such as small chips or stains. Dr. Bygness applies a composite resin to a flawed tooth, and then, like a fine sculptor, he shapes it to cover the offending flaw. The material is then hardened with a curing light, and that's it! From beginning to end, the entire treatment only lasts about an hour, and afterward, the results can be trusted to endure for about 10 years.
Learn More About Dental Bonding
Teeth Whitening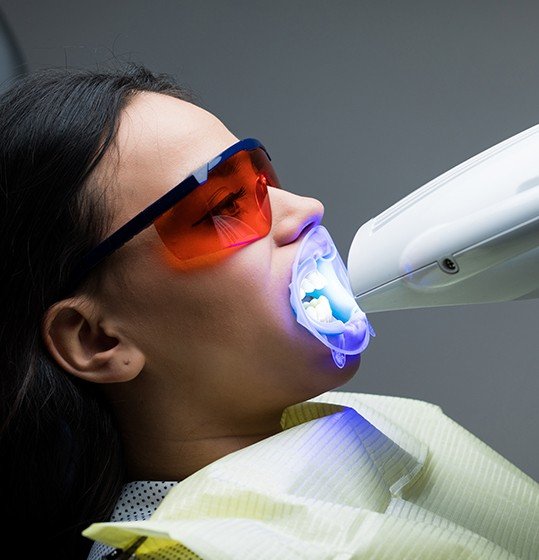 Teeth whitening and bleaching can help address stains and discolorations due to common causes like coffee, wine, tobacco, and even natural aging. We use a system called GLO, which is able to quickly lift dark pigments from the enamel so its natural whiteness can easily shine through. We can even send patients home with their own custom whitening kit so they can brighten their smile whenever and wherever they want.
Smile Makeovers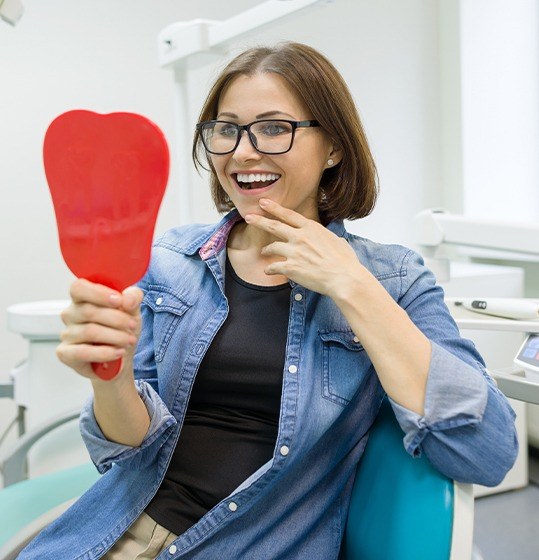 If you've been unhappy with your smile for a long time and are ready to hit the "reset" button, a smile makeover can make that finally happen. Dr. Bygness will take the time to sit down with you, talk about your goals, and then put together a customized treatment plan designed to make them a reality. Combining multiple treatments with your input, you're guaranteed to get your dream look and enjoy it for a lifetime to come.