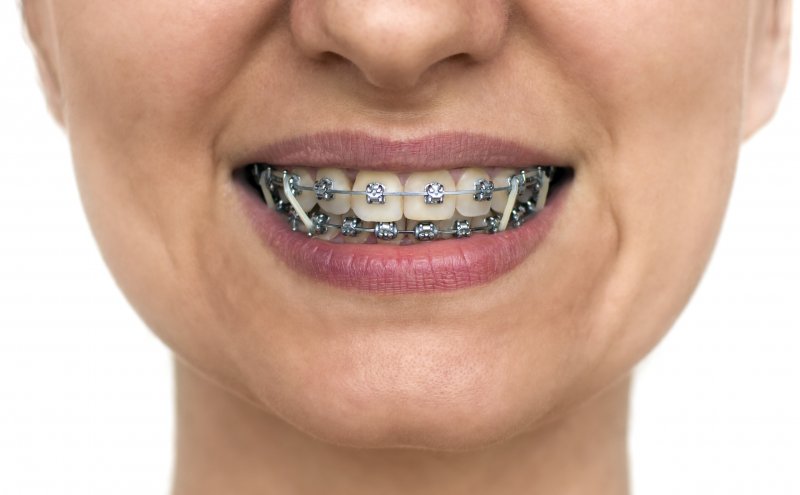 You know the benefits of wearing braces in Denison. Not only will they help you achieve greater oral health, but they'll straighten your teeth in a way that ensures greater confidence in your smile and appearance. But what about rubber bands? If your orthodontist recently recommended these tiny appliances, it's likely because you need additional help to get you to the finish line of treatment. Read on to learn more about the reason behind these unique orthodontic elastics and how you can wear them most effectively for healthier, permanent results.
Why You Must Wear Rubber Bands
Not all patients wearing braces need rubber bands. However, if your orthodontist in Denison recommends them, it's because your teeth and jaw need a little bit of help to move in the right direction. Sometimes, your teeth may not move as quickly as your orthodontist intended. This is where rubber bands come into play.
Applying the appropriate amount of continual pressure, they work to shift teeth in the intended direction so that your smile will become aligned and function properly. They're ideal for patients who have a misaligned bite (i.e., overbite, underbite, crossbite, or open bite) or who need help with spacing and positioning of teeth.
How Do Rubber Bands Work?
When learning you need rubber bands, your orthodontist will instruct you on how to wear them properly. By attaching one end to a small hook on a particular bracket, you will extend it so that it will attach to another hook on a different bracket. They can be worn diagonally, triangularly, and in other various directions. However, it is important to remember that they lose elasticity quite quickly, so you'll be responsible for changing them out regularly to ensure the appropriate amount of pressure remains on your teeth, allowing them to move.
Tips for Proper Wear
If you want to make sure your smile stays on track and avoids any further delays, you'll need to take proper steps to wear your rubber bands correctly, such as:
Replacing them daily (or multiple times a day) to avoid loss of elasticity and ineffective treatment.
Keeping your rubber bands in a small bag that is easily accessible.
Avoiding the consumption of food while wearing rubber bands.
Using a mirror to help insert your rubber bands the first few times. After you've done this several times, it will become easier for you to do it without the assistance of a mirror.
If you learn you need rubber bands, don't grumble and disregard these beneficial appliances. By sticking to the tips provided and taking proper care of your teeth and braces, you'll enjoy a healthier, more perfectly aligned smile in the end.
About the Author
Dr. Ryan Bygness is a dentist in Denison who has been practicing dentistry since 1997. After completing his Doctor of Dental Surgery from the University of Iowa College of Dentistry, he earned his orthodontic certificate in 2013 from the American Orthodontic Society. With more than 400 hours of continuing education in orthodontics, he also received a dental implant certificate in 2015 from the Spear Dental Institute. Helping patients achieve straighter, healthier, smiles, he and the team at 32 & U Family Dental & Orthodontic Arts work hard to provide safe and effective solutions that lead to life-changing results. If you want to know more about how you can obtain straighter teeth, visit our website or call (712) 263-3252.