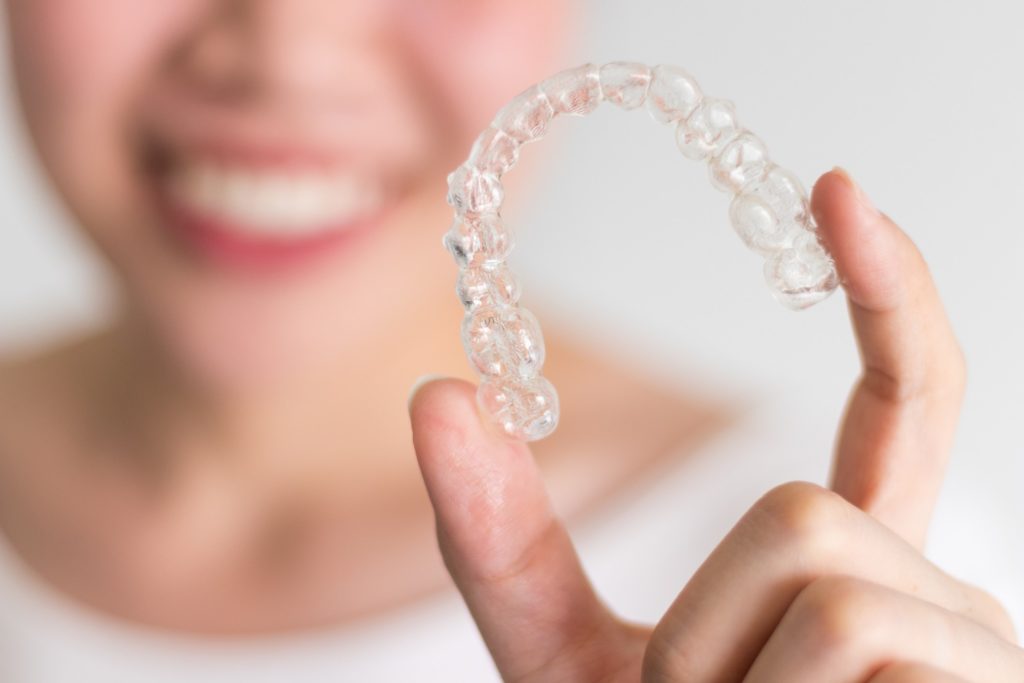 Over two decades ago, Invisalign debuted its clear aligners, changing the world of orthodontics forever. Since then, more than 8 million patients have used their smooth, biocompatible trays to achieve their smile goals. Although this teeth-straightening treatment is well known for its shorter treatment timelines and improved comfort, many patients wonder if clearly speaking with Invisalign is difficult. If you're in the same boat, then keep reading for the answer!
So, Does Invisalign Affect Your Speech?
To form words, your tongue makes a series of specific movements against the back of your teeth. So, it's natural for patients to wonder if the presence of their aligners will cause them to have a slight lisp. Luckily, the large majority of patients don't experience any negative effects to their speech during their Invisalign treatment. In fact, recent studies reported that 93% of patients don't run into a learning curve at all! So, while it is possible, it's no reason to avoid straightening your teeth.
Tips for Adjusting to Your Invisalign Aligners
If you do have a slight lisp at the beginning of your treatment, don't panic. This adjustment period is typically short lived, meaning your normal speaking pattern will return within a couple of days. Plus, there are a few things you can do to speed up the process! For example, reading a book or magazine out loud can give your mouth the practice it needs. When you come across a more difficult word, like "sixty" or "Mississippi," repeat it over and over again until it sounds right. If you feel comfortable, you can also practice by conversing with a trusted family member or friend.
3 Lesser-Known Benefits of Invisalign
It's no secret that treatment with Invisalign comes with a wide array of benefits, from the discreet appearance to the shorter treatment timelines. However, there are a few perks that specifically relate to your speaking patterns and overall adjustment period. Most notably, Invisalign's trays:
Are crafted from very thin plastic.
Fit extremely snugly.
Only cover the tooth surface.
If you've never had Invisalign before, it's natural to wonder how it will affect your speech. Fortunately, more than 90% of patients don't experience any negative changes, and those that do only experience a slight lisp for a day or two. So, don't let worry over how the aligners will affect your speech stop you from getting the beautifully straight smile you deserve!
About the Author
After scoring exceptionally well on the Dental Aptitude Test, Dr. Ryan Bygness pursued his dental doctorate at the University of Iowa College of Dentistry. From there, he obtained his orthodontic certificate and began helping patients enjoy healthier, happier smiles! As committed as ever to providing the absolute best care, he has completed 400+ hours of continuing education in orthodontics alone. So, if you're interested in getting Invisalign, he and his team at 32 & U are the experts to trust! To schedule an appointment, don't hesitate to visit his website or give him a call at 712-263-3252.