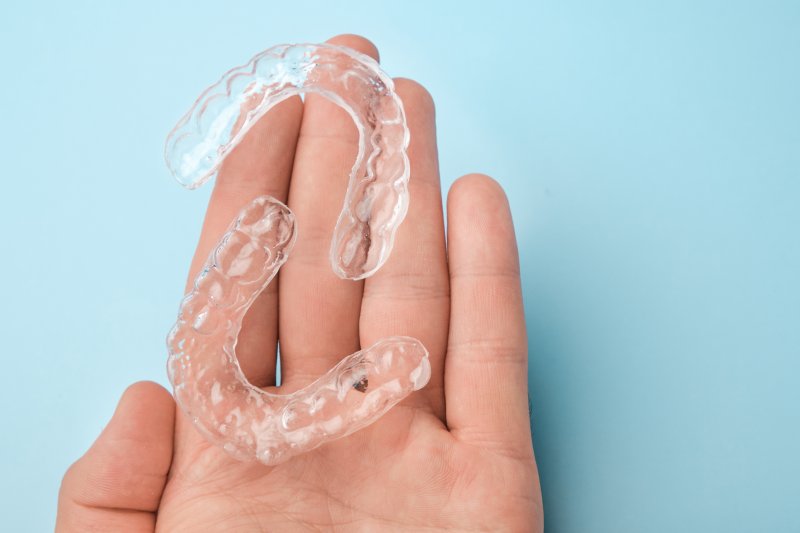 If you're thinking about starting a clear aligner treatment, Invisalign is likely the first option that comes to mind. After all, it's been around for decades and has proven effective for countless patients. Well, did you know that there are other options for clear aligners? Spark and ClearCorrect are two aligner systems that can also offer outstanding results. In this blog post, we'll discuss key differences between these teeth-straightening options to help you determine which one's best for your smile.
Key Differences Between Invisalign and Other Clear Aligner Treatments
It's worth noting that despite their differences, these clear aligner treatments are considered safe, effective methods of straightening teeth and realigning imperfect bites. That said, here are some notable differences between Invisalign, Spark, and ClearCorrect:
Material
One of the biggest differences between the orthodontic treatments is the material used to make the aligners. Invisalign uses SmartTrack technology, which ensures the plastic is comfortable to wear, fits snugly against your teeth, and produces predictable outcomes.
Spark Aligners also use a patented material, but theirs is called TruGEN. It's thinner, more resistant to stains, and more transparent than SmartTrack. Similarly, ClearCorrect aligners are also made from a thin material that enhances its transparency.
Price
Even though there's a difference between the cost of each clear aligner treatment, the prices actually do not fall too far apart from each other. Since every smile is unique, it's impossible to know for certain what you can expect to pay for treatment until a dentist examines your case. At your consultation, they'll provide you with an accurate cost estimate for Invisalign, Spark, or ClearCorrect based on their findings.
Effectiveness
Each treatment option is capable of addressing a range of misalignment problems, including rotated teeth, overcrowding, and even bite problems. However, since Invisalign has been researched and tested for decades, it's proven to be more successful at moving teeth into their proper positions.
The Benefits of Invisalign
Long ago, traditional metal braces were the only solution for dental misalignment and bite problems. Metal wires and brackets were required to address orthodontic issues and shift teeth into their ideal positions. Fortunately, those days are far in the past. Now, you can achieve the smile of your dreams with Invisalign and other clear aligner treatments! Not only are these options more comfortable, but you can get faster results without the bulky, noticeable metal. It's excellent for busy professionals or self-conscious teens who want a beautiful, healthier smile!
Unsure which treatment is right for you? The best way to find out is by scheduling a consultation with your dentist. They'll conduct an oral examination and assess the severity of your dental misalignment to determine which option is best for your unique needs.
About the Author
Dr. Ryan Bygness has over 30 years of dentistry experience under his belt. After earning his Doctor of Dental Surgery from the University of Iowa College of Dentistry, he obtained his orthodontic certificate in 2013 from the American Orthodontic Society. If you're interested in learning more about our orthodontic services, Dr. Bygness and his team are more than happy to explain your options. Visit his website or call (712) 263-3252 to schedule a consultation.