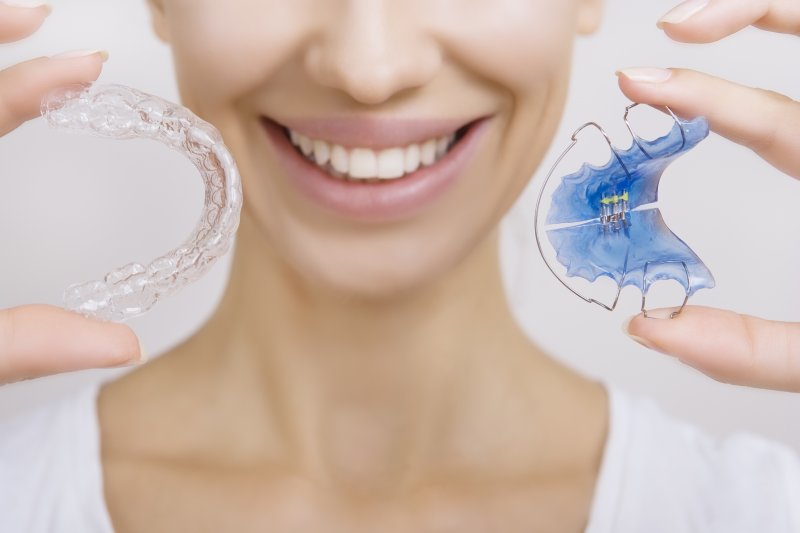 At your last Invisalign appointment, you marvel at the perfect, straight smile you worked so hard to achieve. However, your journey doesn't end there. To preserve your hard-earned results, you must wear a retainer as directed by your orthodontist. If you fail to do so, your teeth can shift back into their original positions pre-orthodontic treatment. Although it's hard to give an exact answer on the amount of time you're required to wear your retainers after Invisalign, here's a general idea of what you can expect.
How Long Will You Need to Wear a Retainer After Invisalign?
Once your Invisalign aligners come off, you'll need to wear a retainer to hold your teeth in their new positions and keep them from shifting back to their pre-treatment position. That said, here's what you can expect after finishing treatment:
First Few Months After Invisalign
While undergoing Invisalign treatment, your jawbone would have softened or disappeared so the teeth could move into their final positions. For the first three to six months after your aligners come off, you'll need to wear retainers for at least 22 hours a day to hold the teeth in place while new bone is deposited. At six months, your dentist will examine your pearly whites to ensure they're held securely in place. It's worth noting that it could take about nine to 12 months for your body to build enough bone to stabilize teeth.
12 Months After Invisalign
Once your dentist determines there's enough new one to keep your teeth stable, they'll instruct you to wear your retainers only at bedtime. Depending on your case, they may even recommend only wearing them a few times a week. Regardless, make sure you continue to wear your retainers for the rest of your life to keep your teeth from shifting back.
What Happens If You Choose Not to Wear Your Retainer?
As mentioned earlier, your teeth can move out of place again if you fail to wear your retainers. Not only will they shift to their original positions, but they'll become more firmly rooted in place. Their movement may not seem obvious, but it does occur over time from the pressure exerted on teeth through chewing and other similar actions.
Tips for Taking Care of Your Retainer
To keep your smile looking straight and beautiful for life, you must be diligent about wearing your retainers. That means you must take proper care of them to avoid having to replace them frequently. With that in mind, here are some steps you can take to protect your retainer from damage:
Store it in its designated container when it's not in use
Use soap and water or special tablets to clean it
Remove your retainer before eating to keep food from getting inside and damaging it
Avoid drinking hot beverages while wearing your retainer because it can melt or warp it
Ultimately, you'll have to wear your retainers for the rest of your life after finishing Invisalign treatment. Although it may sound inconvenient, it's certainly worth it so you can enjoy a perfectly straight smile for a lifetime!
About the Author
Dr. Ryan Bygness has well over two decades of dentistry experience under his belt. Since graduating with his Doctor of Dental Surgery from the University of Iowa College of Dentistry, he has completed numerous hours of continuing education courses to grow and refine his skill set. Dr. Bygness is passionate about helping every patient achieve and maintain their absolute best smile. To learn more about wearing a retainer after Invisalign, visit our website or call (712) 263-3252.