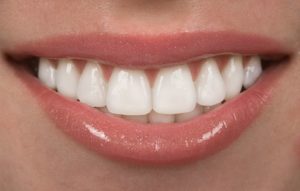 Are you unhappy with your teeth? Well, you wouldn't be alone. Research has found that 33% of Americans are unhappy with their smile and 36% believe a better one would improve their social life.  Fortunately, you can transform your grin with cosmetic dentistry! Treatments like veneers, dental bonding, and teeth whitening can improve your pearly whites and your life in more ways than one. Here are five reasons why a smile makeover is worth it.
#1: Strengthens Your Immune System
When you don't feel good about your teeth, you are less likely to smile. But did you know that smiling more can even positively impact your health by boosting your immunity? According to a study by the Loma Linda University School of Medicine's Department of Clinical Immunology, white blood cells increased in the study's participants whenever they chuckled and smiled, which helps the body fight infection and other diseases. Cheers to a beautiful smile and good health!
#2: Gives a Great First Impression
It's been said that a first impression can last a lifetime. Your smile is often the first thing people notice about you. If your teeth are bright and healthy looking, you won't feel self-conscious and will be more likely to engage. With your white smile and willingness to interact, people will find you outgoing, competent, and attractive. This can be extremely beneficial for your emotional well-being as well as open more opportunities for your professional career.
#3: Makes You Look More Youthful
A recent study conducted by Oral B found that models with whiter teeth were perceived to be five to 10 years younger. By enhancing your smile with a cosmetic dental treatment like professional teeth whitening, you'll be able to wind back the years with your new pearly whites.
#4: Helps You Recover from Stress
Wall Street Journal reported a study that found smiling helped people recover faster from stressful situations. Not only does smiling reduce your heart rate more quickly, but it also sends signals of "safety" to the brain. When your stress level is lowered, you can make the most of your days and relationships with your beautifully enhanced teeth.
#5: Increases Your Happiness
If you feel proud of your smile, you will freely show it to the world! When you do, your brain releases "feel good" chemicals when you flash your new teeth. This can happen whether you do it spontaneously or deliberately. By achieving your dream smile, you'll subconsciously feel more confident about showing off your teeth. Naturally, you'll find yourself smiling more often, increasing your happiness in the process.
Cosmetic treatments can benefit more than just your appearance. As you continue to enjoy your enhanced pearly whites, you will see the positive benefits in many areas of your life!
About the Author
Dr. Ryan Bygness and his team at 32 & You Family Dental and Orthodontic Arts are eager to help you achieve your dream smile! He earned his Doctor of Dental Surgery from the University of Iowa College of Dentistry and is an active member of several dental associations, including the prestigious Spear Education. By offering a full range of dental services, including various cosmetic treatments, he can assist you with any of your dental goals. To schedule a consultation for a smile makeover, contact him through his website or call (712) 214-4389.