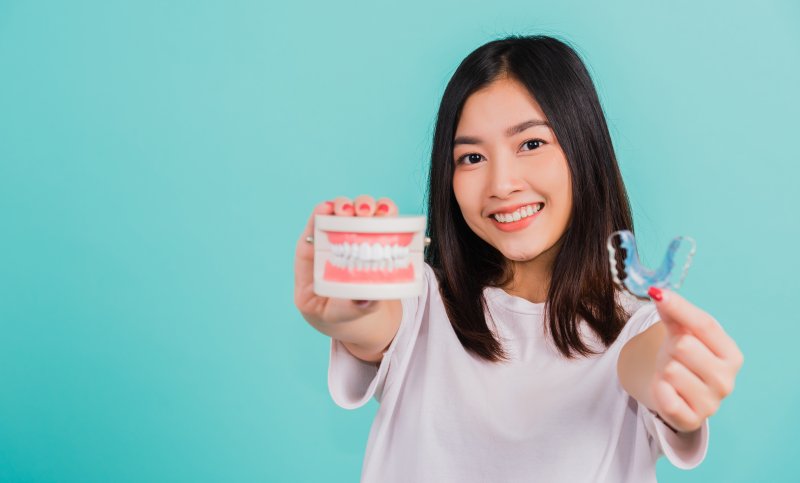 Whether you've completed wearing Invisalign or traditional metal braces, you can be sure to finally enjoy your perfectly straight smile. However, this won't necessarily be the end of your treatment process. To ensure that your results remain for many years, you'll need to wear a custom retainer to hold your teeth in place. But when will it be time to get a new one? Read on to learn how often you should replace a retainer and how your orthodontist can help you!
How Long Do Retainers Typically Last?
This will depend on the kind of retainer you get. You might receive a removable one that resembles a clear aligner, which will typically have a short lifespan and can last between six months to a few years. Alternatively, you might have a "bonded retainer," which will be fused to the back of your pearly whites and can go as far as three years or more with proper care. The best way to prolong their life is to stick to a solid oral hygiene routine and follow your orthodontist's guidelines on how to care for them.
4 Reasons You Should Replace Your Retainer
During your routine appointments following your orthodontic treatment, your orthodontist will perform a detailed assessment of your retainer to make sure it's working properly. In between visits, be sure to keep an eye out for the following indications that you might need a new one:
The retainer feels loose, which can be due to the shape stretching over time.
There are small cracks in the retainer, which can grow and lead to the inability to maintain the position of your teeth.
The retainer doesn't fit, which can be caused by rinsing them with very hot water.
A calcium build-up keeps you from wearing yours properly.
How Can Your Orthodontist Help?
If you're having issues with your retainer, your orthodontist can provide adjustments or replace it altogether. However, your routine dental visits are important for allowing your dental team to detect any early signs of developing issues. By addressing them ahead of time, you can be sure to use your retainer for much longer before needing to get a new one. Your orthodontist can also recommend techniques and products that can help maintain your jaw-dropping results in the long run.
Make sure you visit your dental team often even after you've completed your orthodontic treatment. They'll play an important role in preserving your perfectly straightened pearly whites for years to come!
About the Author
Dr. Ryan Bygness is an orthodontist who earned his dental degree from the University of Iowa College of Dentistry and has been delivering outstanding care for well over two decades. He's also completed countless hours of continuing education to expand his expertise and is a member of several groups like the American Dental Association and the Academy of General Dentistry. He provides a wide variety of high-quality and comprehensive services, including traditional braces and Invisalign. If you'd like to set up an appointment, visit his website or call him at 712-263-3252.