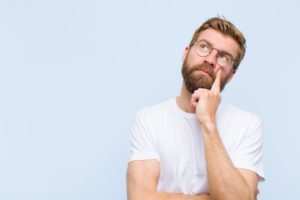 After considering your tooth replacement options, weighing the many pros and cons, you've decided to go with dental implants. You feel confident about this decision, and you're resolved to make it happen. But, there are a few hoops you may have to jump through first. In other words, there may be some roadblocks you have to overcome. Keep reading to learn about the possible issues that could stop you from getting dental implants.
Poor Gum Health
One of the main requirements for dental implants is that your mouth needs to be free from infection or other issues. If you have gum disease, for example, your chances of implant failure hike up significantly. With gum disease, also called periodontal disease, the gums pull away from the teeth or implants instead of attaching to them. In later stages, the jawbone can also deteriorate. That's a problem if you want your implants to stay stable!
Before performing the placement surgery, your dentist will closely examine your gums specifically, as well as other oral structures, to make sure that there is no inflammation or indication of something amiss.
If you do have gum disease, the condition can be treated. Once the infection is under control, you and your dentist can revisit the idea of dental implants.
Low Jawbone Density
Other than the gums, the jawbone plays a key role in stabilizing both teeth and dental implants. Unfortunately, from the moment a tooth root is lost, the area is no longer stimulated, and the jawbone starts to lose nutrients. As a result, the jawbone may not be strong enough to support implants.
In many cases, a bone graft becomes necessary to strengthen the jawbone prior to implant placement, increasing the chances of success dramatically.
Certain Medical Conditions
The mouth and the body affect each other, meaning that certain health issues elsewhere can have an impact on your eligibility for dental implants. For instance, if you have diabetes and have not managed your condition properly, it can make your mouth more prone to infection, namely gum disease. Osteoporosis is also another condition that often manifests in the mouth; the bone tissue can diminish, making it difficult for the implants to remain secure.
Should you have a medical condition that interferes with your ability to get dental implants, your dentist will refer you to your physician for guidance and treatment. Together, you, your dentist, and your physician can find a way to manage your condition and help you be in a better position for implants.
In the end, even if you face one or more of these impediments, dental implants are worth the time and effort it takes to qualify for them. By taking care of these problems, you can enjoy a complete smile again!
About the Author
Dr. Ryan Bygness has been practicing in the Denison area for about 25 years. In 2015, he earned a dental implant certificate from the Spear Dental Institute in Arizona, which qualifies him to place dental implants in office. If you are interested in learning more about dental implants, you can contact Dr. Bygness's office, 32 and U Family Dental & Orthodontic Arts to schedule an appointment by calling 712-263-3252 or visiting our website here.