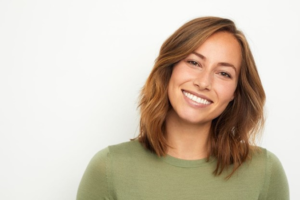 Your smile is often the first feature that strangers notice about you, meaning that your pearly whites play an integral role when it comes to making great first impressions! So if you're hoping to enhance your teeth with the help of cosmetic dentistry, you might have a few questions on your mind including how long certain treatments last. Here's more from your cosmetic dentist about the lifespans of particular treatments along with some ways you can keep your results intact and your smile looking its best.
The Lifespan of Cosmetic Dental Treatments
To put it simply, cosmetic dental results vary—and it depends mostly on the type of procedure that was performed. With that in mind, here's more about a few of the most sought-after treatments and their associated expected lifespans:
Teeth Whitening – Teeth whitening is among the most affordable and accessible of all cosmetic treatments, and it's ideal for patients who suffer from mild to moderate tooth staining. These treatments come in both store-bought and professional varieties, though your dentist is always going to produce better, lasting results. Under optimal circumstances, you can expect teeth whitening results to last anywhere from six months to three years.
Direct Bonding – This treatment is suited for repairing minor flaws in teeth, including but not limited to chips and cracks. It utilizes a special composite resin that can be molded perfectly to compromised teeth. These results can last for up to 10 or so years before needing to be retouched.
Veneers – Veneers are among the most comprehensive and effective cosmetic solutions, capable of completely transforming teeth in terms of size, shape, and color. They involve thin, customized coverings that are applied to the surfaces of treated teeth. They can last for 10 – 15 years under ideal conditions.
Tips for Keeping Your Results Intact
Among all the varying types of cosmetic treatments out there, they all have one thing in common—they tend to rely on excellent oral hygiene to remain intact! With that in mind, consider the following tips:
Brush your teeth twice a day for two minutes each time using a soft-bristled brush coupled with a fluoride toothpaste.
Floss your teeth daily—this habit is integral in the ongoing fight against oral health issues such as gum disease, tooth decay, and more.
Limit the number of dark-colored foods and beverages that you consume; items like coffee, tea, red wines and sauces, and more can all lead to tooth discoloration.
Avoid smoking and using tobacco products, as these habits can also lead to staining and other oral health issues.
Continue to visit your dentist for regular preventive care—they can also touch up your cosmetic work if necessary.
About the Practice
The team at 32 & You Family Dental and Orthodontic Arts is thrilled to provide families in the Denison community with an elite level of dental care! Under the leadership of Dr. Ryan Bygness, they offer a wide range of services including several cosmetic treatment options. If you have any questions about the blog or you'd like to arrange a visit, feel free to contact the practice online or over the phone for further assistance or information: (712) 214-4389.