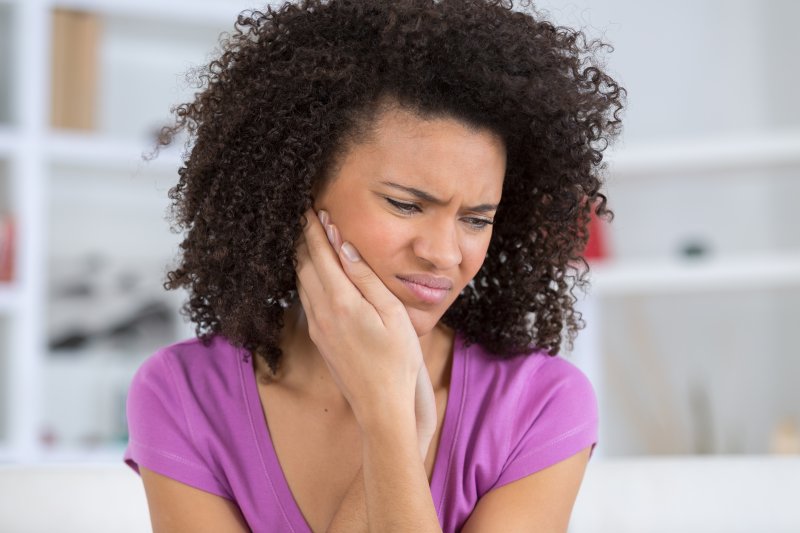 Tooth pain is never a fun experience. Whether it happens when you're out spending time with loved ones or catching up on your favorite show, it's always a cause for concern. Though not every type of tooth pain warrants a dental emergency, there are a few that do. Read on to learn about five kinds of dental pain that will require a prompt visit to the dentist.
Type #1: Consistent Discomfort
Dental procedures like getting a root canal or porcelain veneers will cause some mild irritation or discomfort. Even so, it's a cause for concern when this feeling arises for no apparent reason and may be a sign that you have an impacted wisdom tooth, shifting teeth, or dental decay.
Type #2: Sharp or Throbbing Pain
If you're experiencing throbbing or sharp pain, this may mean that you have a tooth infection or a deep cavity. Pain that's caused by an infection will likely require a root canal. This procedure is the only way to remove the infected tooth pulp and prevent it from spreading elsewhere. If you put off treatment long enough, you will likely have to get the tooth extracted.
Type #3: Frequent Sensitivity
Tooth sensitivity can be caused by genetics as well as outside factors like worn enamel, chips or cracks, gum disease, severe decay, or worn dental fillings. Bruxism, which is characterized by grinding of the teeth and clenching of the jaw, is another potential cause.
Type #4. Pain When Biting
If biting is painful, this may be due to a dental abscess. This is a pocket of pus that can be located in the tooth, gums, or the bone that holds the teeth in place and is caused by an infection. Abscesses require prompt treatment to prevent the infection from spreading and the tooth from breaking.
Type #5: Back of the Mouth Pain
If your dental pain originates in the back of the mouth, this may be due to temporomandibular joint (TMJ) issues. The TMJ is the joint that connects your skull to your lower jaw. Temporomandibular joint dysfunction (TMD) causes compromised movement of the jaw joint and the muscles surrounding it. It also causes pain and can result in dental damage without prompt care.
If the tooth pain you're experiencing matches any of the above, contact your emergency dentist as soon as possible. This will allow them to administer prompt treatment to prevent additional damage and get your smile back on track!
About the Practice
At 32 & You Family Dental & Orthodontic Arts, Dr. Ryan Bygness and team take pride in helping patients of all ages care for their smiles. If you are experiencing severe dental pain, they can do a thorough exam to get to the bottom of things and give you the treatment you need to be pain-free. Call 32 & You Family Dental & Orthodontic Arts' office at (712) 263-3252 or visit their website for more information or to schedule an appointment.