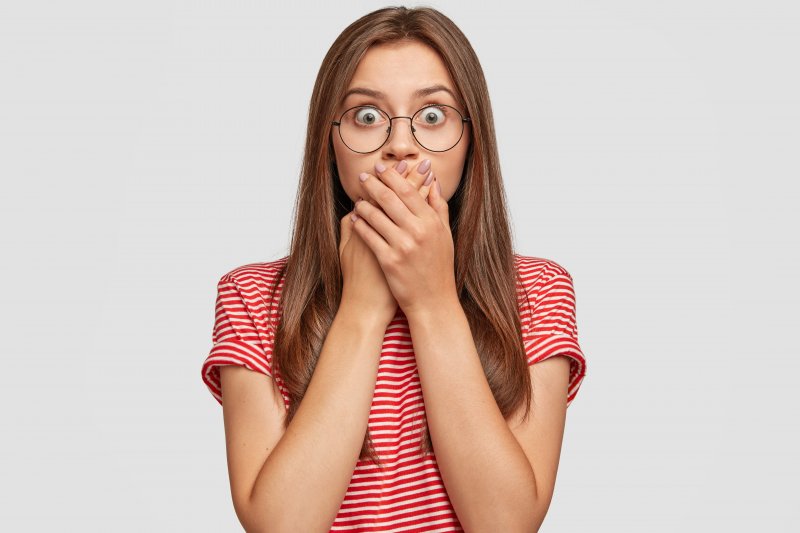 Unfortunately, all it takes is one wrong bite into your food or one bad fall during a sporting event to wind up with broken braces. After all, the metal brackets and wires are by no means indestructible. If you find yourself in this situation, your initial reaction may be to panic. Don't! Instead, follow the steps outlined below so you can get the fast, effective treatment you deserve.
#1. Inspect the Damage
Although damage of any kind to your braces requires a visit to your orthodontist, some situations are more urgent than others. For example, a loose bracket that isn't causing you any pain can wait a day or two. More severe damage, like a protruding wire that is cutting into the soft tissue in your mouth, requires immediate attention. So, the first step is to inspect the damage. This will allow you to clearly communicate your situation when you call your orthodontist's office.
#2. Call Your Orthodontist
All too often, patients attempt to remedy the situation on their own. However, the last thing you want is to delay your treatment timeline, requiring more time and money to be spent on braces. That's why you should call your orthodontist right away. Even if the accident occurs outside of typical office hours, there will likely be specific instructions on their voicemail of what to do next.
#3. Don't Eat Any Chewy, Sticky, or Hard Foods
Whether you have a few hours or a couple of days until your appointment with your orthodontist, you should steer clear of chewy, sticky, and hard foods. Raw carrots, apples, nuts, gum, pretzels, and caramel are just a few items that can exacerbate the issue. Therefore, it's best to stick to products that don't require extensive chewing power, like yogurt, applesauce, oatmeal, and soup.
#4. Relieve Any Discomfort
If your broken braces are causing you to feel uncomfortable, there are a few things you can do. If a sharp wire is the root of the problem, cover the edge with a piece of dental wax to protect the soft tissue in your mouth. Next, rinse with a mixture of salt and warm water. When combined, these two household ingredients create a natural disinfectant that will kill the harmful bacteria in your mouth. You can also place a cold compress against your cheek to reduce puffiness. If all else fails, take OTC pain medication as directed.
Dealing with broken braces can be stressful if you don't know what to do. Fortunately, you can follow the above steps to get the fast, effective treatment you need sooner rather than later.
About the Author
During his time at the University of Iowa, Dr. Ryan Bygness began working at the College of Dentistry. And the rest, as they say, is history! His experiences there and the passion that came from them led him to earn his Doctor of Dental Surgery. After that, he earned his orthodontic certificate from the American Orthodontic Society. Over the last 20+ years, he has helped countless patients, whether they're coming in for a routine visit or are struggling with an orthodontic emergency. If you'd like to learn more about handling broken braces or need to schedule an appointment, visit his website or give him a call at 712-263-3252.