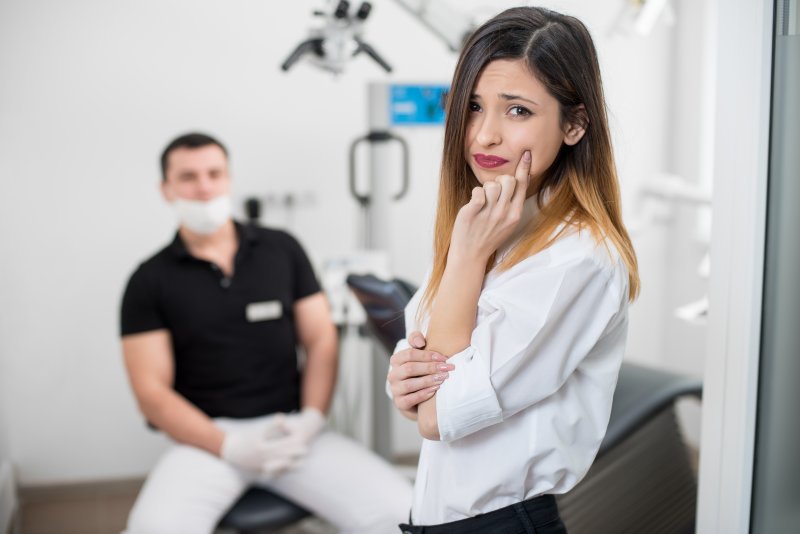 At your last routine appointment, were you told that you need a root canal? Because of its reputation, hearing those words is enough to bring on anxiety or fear. You may be tempted to put it off for those reasons or simply because you have a busy schedule or are worried about the cost. Whatever the case is, you should never wait to get a root canal. Doing so can lead to serious consequences that require more time and money to treat properly. Read on to learn what can happen if you delay your treatment!
Increased Pain
If you've never had a root canal before, you may think that they're unbearable and excruciatingly painful. However, that's not always the case. Thanks to modern technology and advanced anesthetics, getting a root canal shouldn't be any worse than a standard filling!
Before starting the procedure, your dentist will numb your mouth with a local anesthetic to ensure you feel little-to-no pain during your treatment. You can ask about dental sedation for increased comfort if needed. But rest assured – a root canal is designed to relieve any pain you've been feeling. Putting off this treatment can cause your discomfort to worsen and potentially spread to other parts of your mouth and body. By getting it done now, you can save yourself a great deal of pain down the line!
More Time
Do you have a busy schedule? If so, you may be tempted to delay your root canal because you feel like you don't have time. Of course, waiting will only cause you to require multiple appointments in the future, especially if your issue becomes far more severe. You might end up needing a more complex and expensive procedure than a root canal! Make sure you leave some space in your schedule for root canal therapy – it'll save you plenty of time and money.
Severe Complications
Some people think that their problems will resolve on their own with time. Unfortunately, that's not the case at all. Delaying treatment will only make your problems worse! Even if the pain does happen to go away, that doesn't mean you've miraculously healed. Instead, it often indicates the nerves in your tooth have died, meaning you're much more likely to lose your tooth. If the infection spreads to other areas in the body and reaches vital organs, it can become life-threatening. It's always a good idea to address any issues early on as they're easier to fix.
About the Practice
At 32 & You Family Dental & Orthodontics, we strive to build meaningful relationships with our patients. Our team will always listen to your concerns, needs, and goals to ensure you receive the treatment you deserve. If you're nervous about your upcoming root canal, we'll be sure to do everything we can to make your experience as smooth sailing as possible. To learn how to prepare for your treatment, visit our website or call (712) 263-3252.