Clear & Ceramic Braces
Discreet and Powerful Teeth Straightening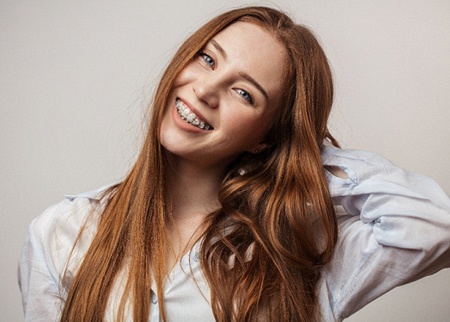 Lots of patients know they want straighter teeth, but they hesitate to commit to traditional braces. After all, those brackets and wires can be quite obvious and have a big impact on your smile's aesthetics. If you are concerned about such issues, visit us to ask about clear and ceramic braces in Denison, IA. This orthodontic innovation allows you to take advantage of the teeth-straightening ability of traditional braces without calling a lot of attention to themselves.
Why Choose 32 and You for Clear/Ceramic Braces?
Subtle appearance
Highly experienced dentist
Warm and welcoming dental team
What Are Clear & Ceramic Braces?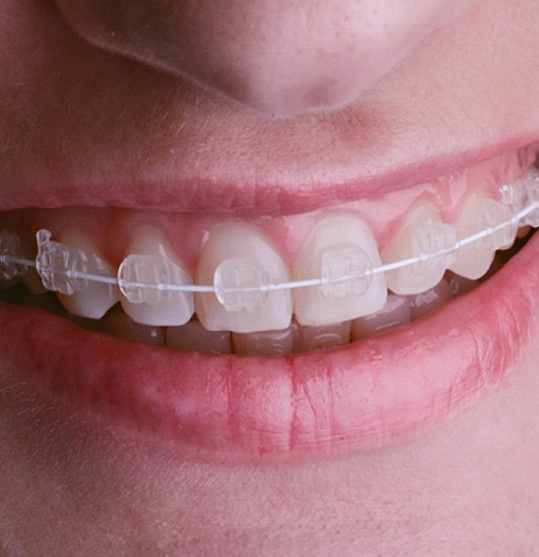 Clear/ceramic braces are similar to traditional braces in that they use brackets and wires to straighten teeth. However, there is a difference in the materials used to make them. With clear/ceramic braces, the brackets are constructed out of clear ceramic. The brackets are also low-profile, which givens them even greater ability to blend into their surroundings. The wires used are tooth-colored, so you won't end up with a dark line connecting all of your teeth.
The Treatment Process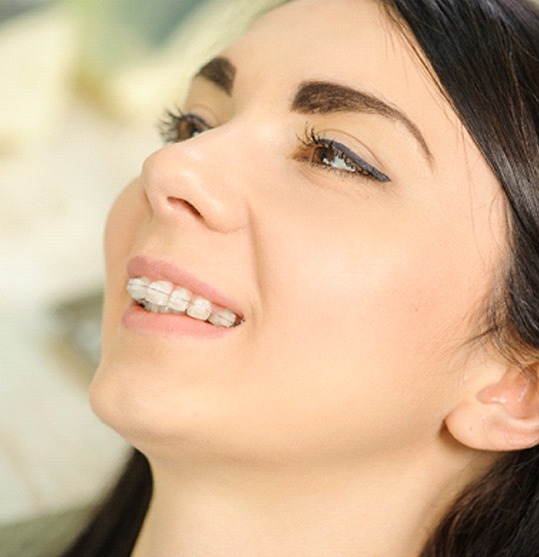 Just like with traditional braces, patients need to visit their orthodontist in Denison periodically after their clear/ceramic braces are put on their teeth. At these appointments, we'll check the treatment's progress and tighten the arch wire in order to begin moving your teeth even closer to their ideal positions. You'll need to be extremely diligent about oral hygiene throughout your treatment period.
Also, keep in mind that ceramic brackets might stain over time if they are exposed to too many highly pigmented foods and beverages. It would be wise for you to avoid consuming large amounts of coffee, red wine, or other dark substances.
Benefits of Clear& Ceramic Braces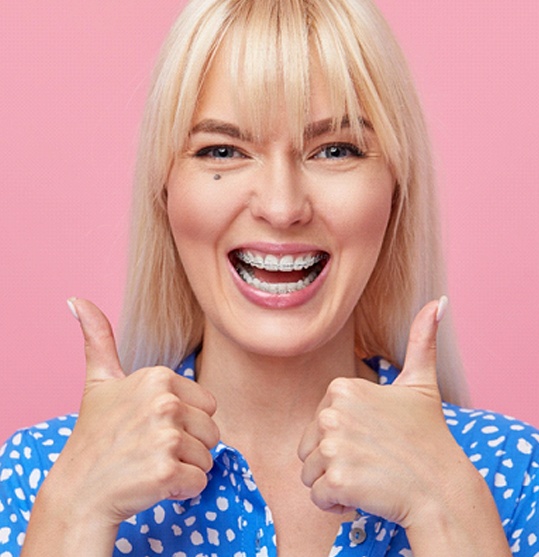 Clear braces in Denison offer numerous benefits, the foremost of which is that their appearance is very subtle. The wire can even be specially shaded to match the natural color of your teeth. Other benefits of clear/ceramic braces include:
Unlike clear aligners, these braces are always attached to your teeth. You won't have to worry that you might forget to wear them.
Ceramic braces are tougher than most people think. The common perception is that ceramic braces are rather fragile. While it is true that metal is a stronger raw material, ceramic braces can be extremely durable.
Because the brackets are so low-profile, ceramic braces tend to be more comfortable than traditional metal ones.
Advances in dental technology mean that ceramic brackets are relatively easy for your dentist to remove, with minimal risk of damage to the underlying enamel.
Modern clear braces are less vulnerable to stains than their earlier counterparts.
Candidates for Clear & Ceramic Braces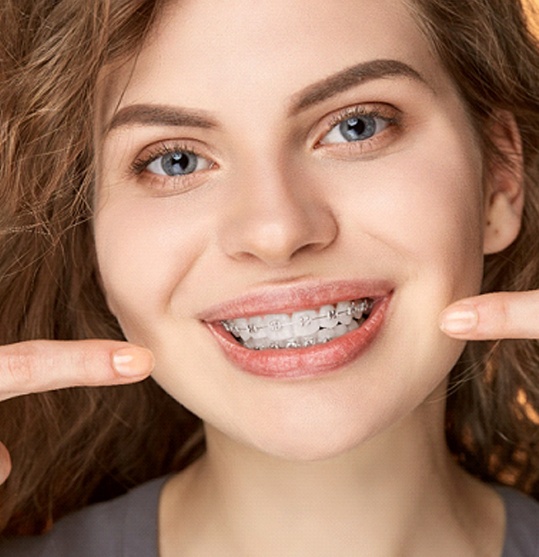 You may be a candidate for these braces if:
You would like a subtle way to straighten your teeth.
Your dental misalignment is mild to moderate. If you have severe misalignment, traditional braces may be a better option because they can withstand a greater amount of pressure than clear/ceramic ones.
You understand your financial obligation that comes with clear/ceramic braces. Although they typically cost more than traditional braces, many patients feel that clear/ceramic braces are well worth the investment!